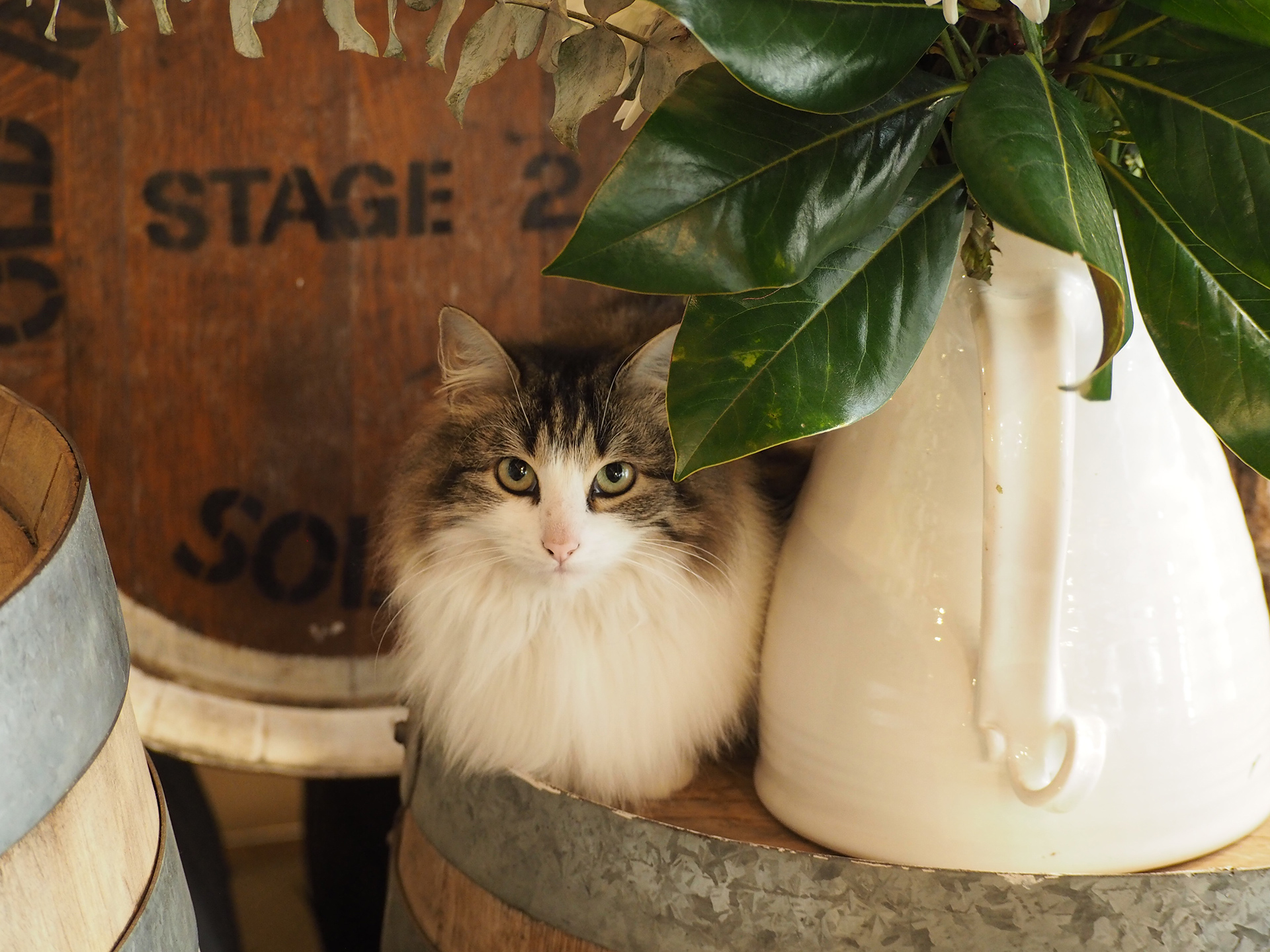 Hi, I'm Amélie Campbell, CEO (Cat Executive Officer) at Campbells. You may have seen me around the winery from time to time, getting stuck into my daily to-do list of lazing on wine barrels or stretching out by the fire.
The humans like to think they run to show, but it's really me who puts in the hard yards around here. I mean, they couldn't possibly put in the amount of napping hours that I do, right?
I'm actually a pretty big deal around these parts… I like to think I'm a bit Insta famous – I get snapped by visitors all the time! I've also been featured in magazines and books like Wine Cats!
So, I thought it was only fitting that I keep up with my social status by launching my own Instagram account! It's going to be an exposé into my life at the winery – the ins and outs of my daily doings, plus, if I'm feeling generous, I might even persuade Colin to let me give away a few bottles of Amélie every now and again! So, keep your eyes peeled to @ameliecampbell_ on Instagram and my take-over posts on the Campbells Wines Facebook page!