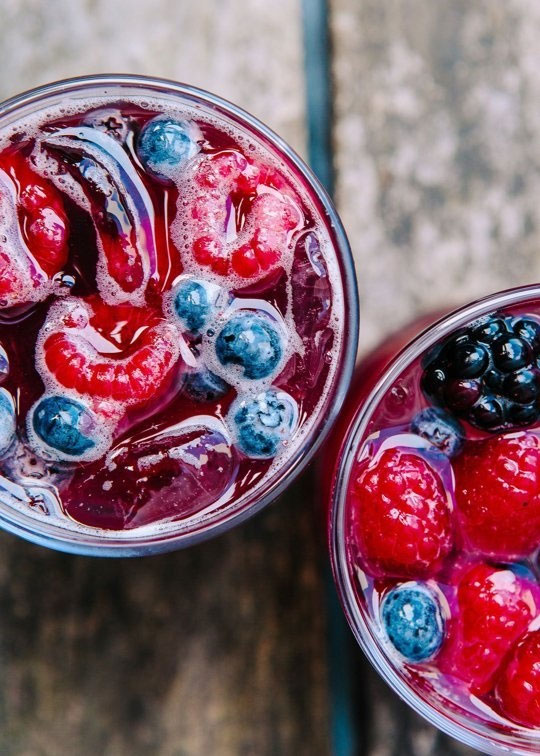 Sweet summer sangria using our Amélie is the epitome of festive nights spent with friends. Enjoy over ice and in good company!
INGREDIENTS:
1 bottle Amélie
½ cup cherry brandy
1 cup blueberries
1 cup raspberries
1 cup blackberries
1 cup strawberries
Club soda, chilled
METHOD:
In a pitcher glass mix together the Amélie, cherry brandy and berries and chill in the refrigerator or at least 1 hour.
Serve over ice with chilled soda.