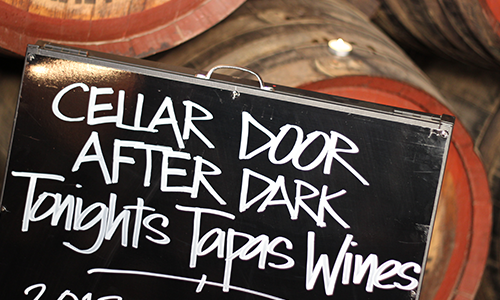 As a part of the fabulous Tastes of Rutherglen festival, our Cellar Door will remain open until after dark! Join us on Friday the 8th of March and enjoy sunset over the Bobbie Burns vineyard. Graze on delicious tapas from Andiamo Street Kitchen and delight in the magic that our historical Muscut Mews bring after the sun goes down. This truly is the best way to kick off your Tastes of Rutherglen long weekend!
WHEN: Friday, 8th March, 2019 at 6:00 – 10:00pm
TICKETS:  Tickets to this event can only be purchased through Ticketebo. 
$120 per person
$105 for Cellar Club members and one guest
Click on the link below to purchase tickets.
https://www.ticketebo.com.au/campbells-wines/cellar-door-after-dark-2019.html