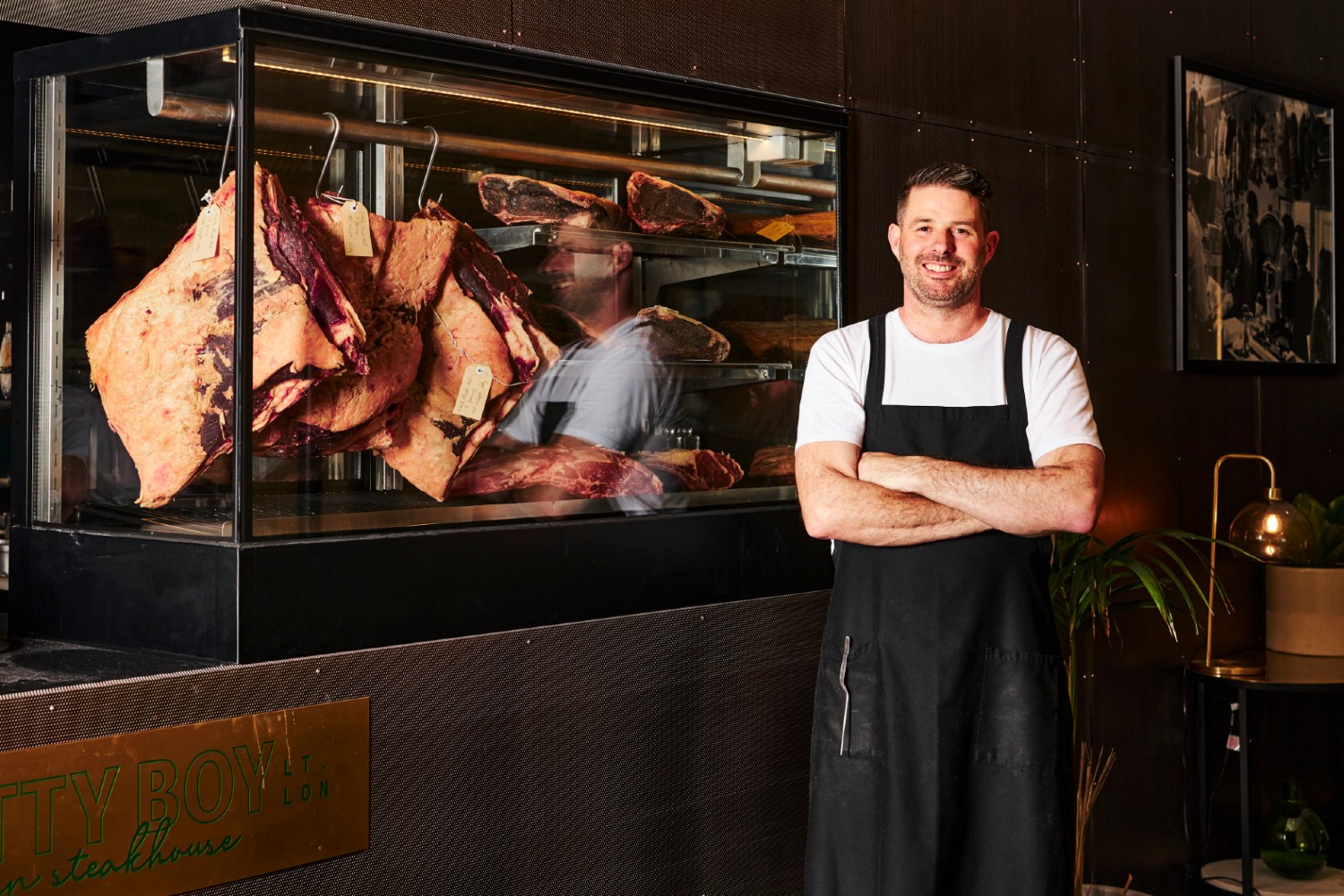 As part of the incredible Melbourne Food & Wine Festival, Campbells Wines have partnered with Pretty Boy Italian Steakhouse to bring you a five-course dining experience to bring your senses alive!
Some like it heavy, some like it light, while others like it just right. Whether you're a fan of cured, aged or rare meat, this event will give you the inside knowledge on how to handle various cuts and types of meat.
In an intimate masterclass of just 10 guests, learn from chef Michael Smith as he shares his secrets and techniques on preparing and cooking some of Australia's best cuts of meat. This afternoon session also includes a five-course menu of these prime cuts with matched drinks from Campbells Wines.
WHEN: There will be six sessions over two weekends. Dates and times include:
Friday 20 Mar 12:00 PM at Pretty Boy Italian Steakhouse, Melbourne
Saturday 21 Mar 12:00 PM at Pretty Boy Italian Steakhouse, Melbourne
Sunday 22 Mar 12:00 PM at Pretty Boy Italian Steakhouse, Melbourne
Friday 27 Mar 12:00 PM at Pretty Boy Italian Steakhouse, Melbourne
Saturday 28 Mar 12:00 PM at Pretty Boy Italian Steakhouse, Melbourne
Sunday 29 Mar 12:00 PM at Pretty Boy Italian Steakhouse, Melbourne
TICKETS:  Tickets to this event can only be purchased through the official Melbourne Food & Wine Festival website 
$173 per person
Click on the link below to purchase tickets:
https://www.melbournefoodandwine.com.au/program/meet-the-meat-7642