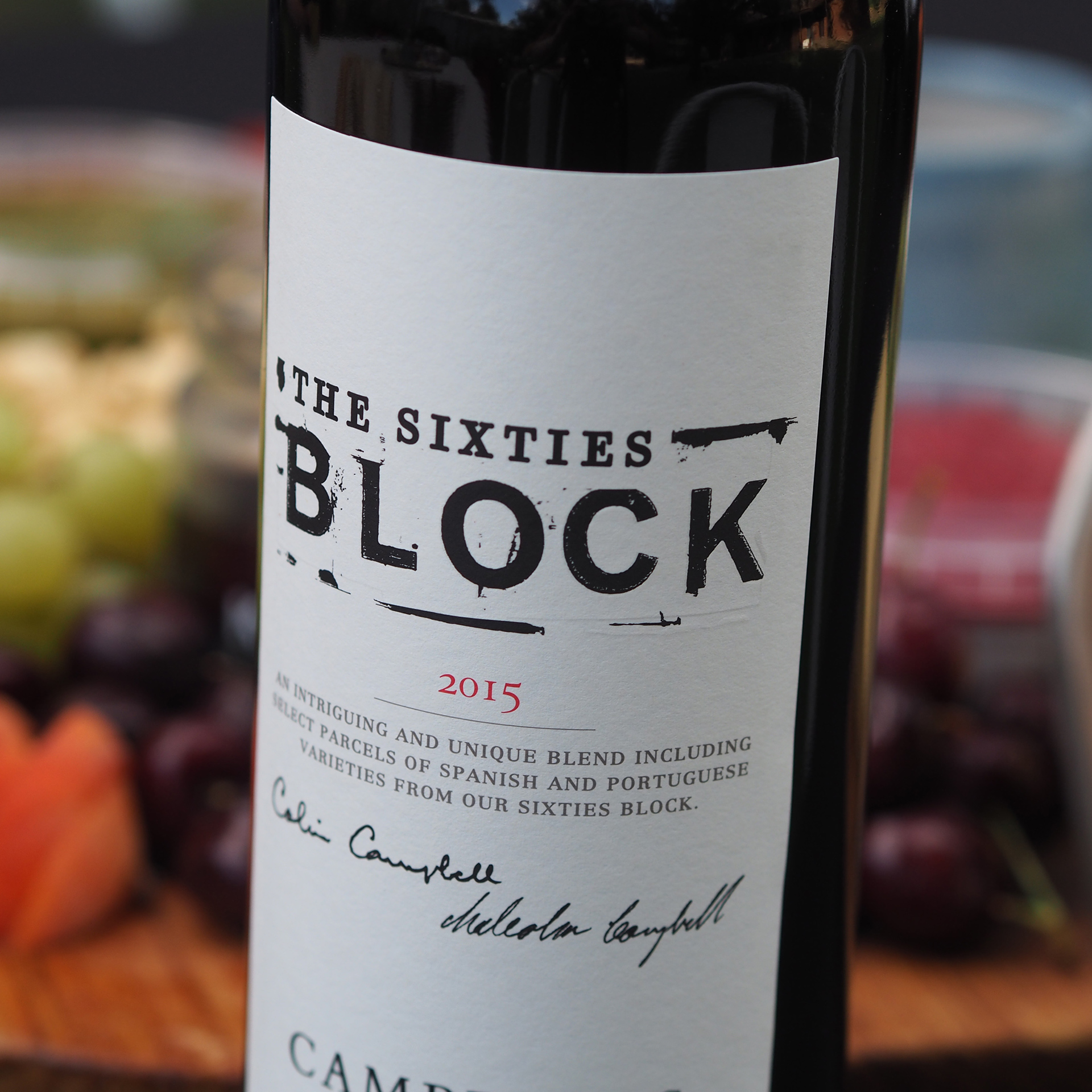 It's hard to believe it's been ten years since we first released our intriguing and always amazing Sixties Block. In some ways the time has flown by and yet it feels like this wine has been with us forever.
The Sixties Block has in fact been with us for a long time. The story began in the late 1960's where a select few forward thinking winemakers were moving away from fortified wine production to focus on table wines. This was largely due to a cultural shift occurring in Australia at the time, where Italian immigrants who enjoyed drinking table wines with food began to influence the way we enjoyed wine.
The Sixties were a time of experimentation and innovation for brothers Col and Malc. Our vineyards mainly consisted of Shiraz and Durif used to produce fortified wines in line with market demands. Keen to see what other varieties were best suited to our Rutherglen terroir Malc established the Nursery Block, now known as 'The Sixties Block', planted to approximately forty white, red and fortified varieties.
In 2008 we recognised the quality fruit coming from the now mature vines and chose to release our first 'field' blend – 'The Sixties Block'. It was a big hit – selling out in just a few months!
Since then we have continued to produce the Sixties Block, having only missed one vintage year in 2014 when our vineyards were wiped out by an extremely rare 'Black Frost'.
Each vintage Jules and Col go out into the Sixties Block and monitor the development of each varietal row and chose those showing the best potential for the blend. The ripening period varies for each variety which adds to the complexity and structure of the wine.
Over the years the Portuguese and Spanish varieties have fared best due to their ability to retain fresh acidity whilst achieving optimal ripeness. Namely Tinta Cao, Tinta Amarella, Tinta Madeira, Souzao, Carignan & Cornifesto.
Given the suitability of these varieties and the gradual warming of the climate we chose to plant more of these varieties in 2012.
Vine cuttings of Souzao, Tinta Cao, Tinta Amarella, Touriga Nationale, Mouvedre, Graciano, Lagrein, Mondeuese, Tanat and Petit Verdot were taken from our original Sixties Block and planted in a new varietal block in our Silverburn vineyard.
Since then as interest has peaked in these álternate' varieties, a number of winemakers have chosen to do the same… little did we know we were setting a new trend!
This new release of the Sixties Block from the 2017 vintage is the first vintage of this wine to feature varieties from both blocks. It is a wine with intense flavours and layers of complexity and yet has a lovely lightness on the palate that makes it so moreish!
It is perfectly suited to cooler Autumn evenings and matches beautifully with lightly spiced Moroccan foods and Mediterranean inspired dishes. It will also age gracefully for a further 6 – 8 years. Enjoy!