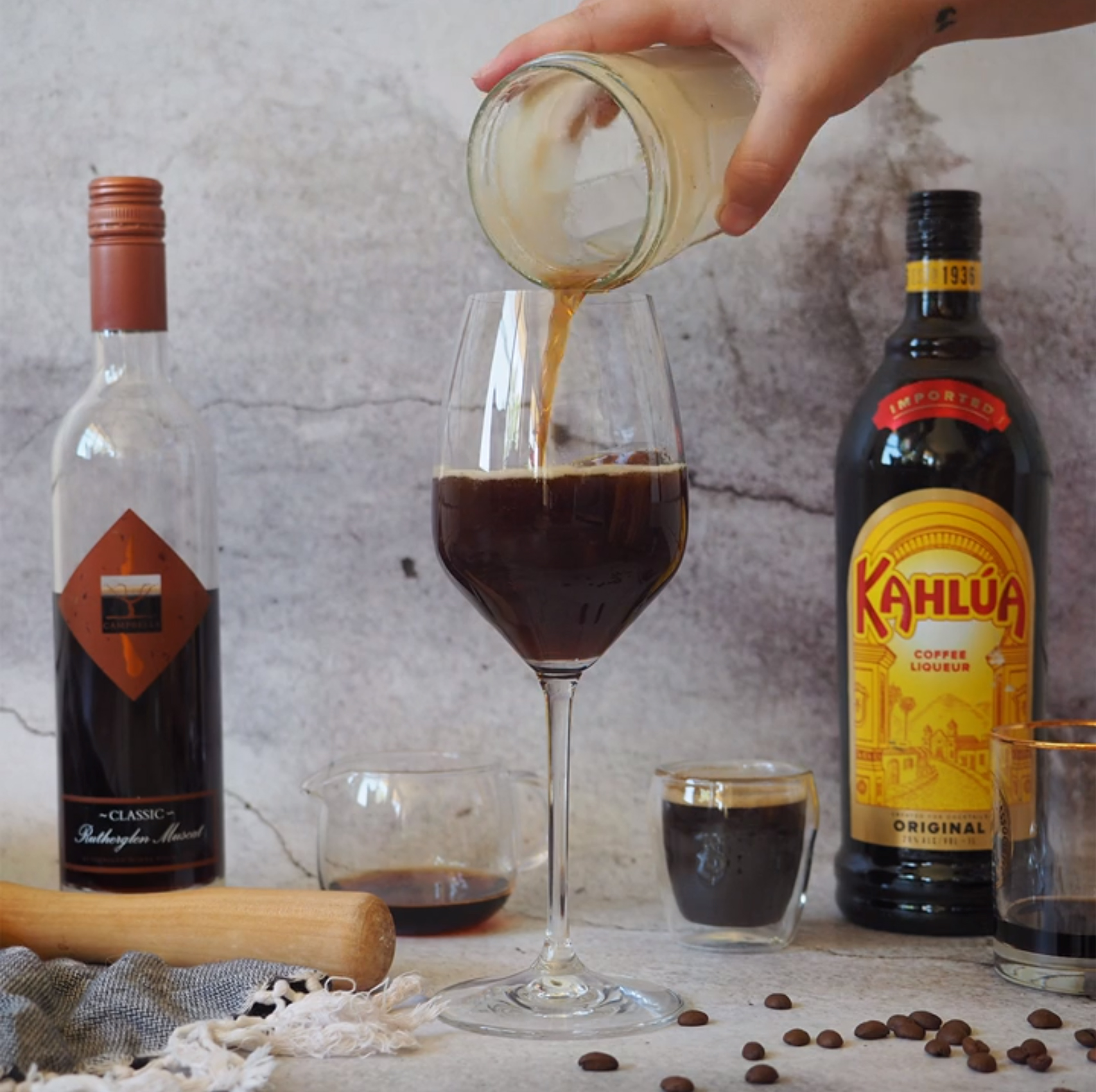 The classic espresso martini – with a twist! Next time you're trying your hand at mixology, use our Classic Rutherglen Muscat in your Espresso Martini. The sweetness and intense fruit notes will take your cocktail to a whole new level! Check out the recipe below:
MUSCAT ESPRESSO MARTINI
INGREDIENTS:
Ice
30ml Classic Rutherglen Muscat
30ml espresso
30ml Kahlua
Coffee beans to garnish
METHOD:
Place ice, Grand muscat, espresso and Kahlua into a cocktail shaker and shake well. Pour into a martini glass and garnish with a few coffee beans.