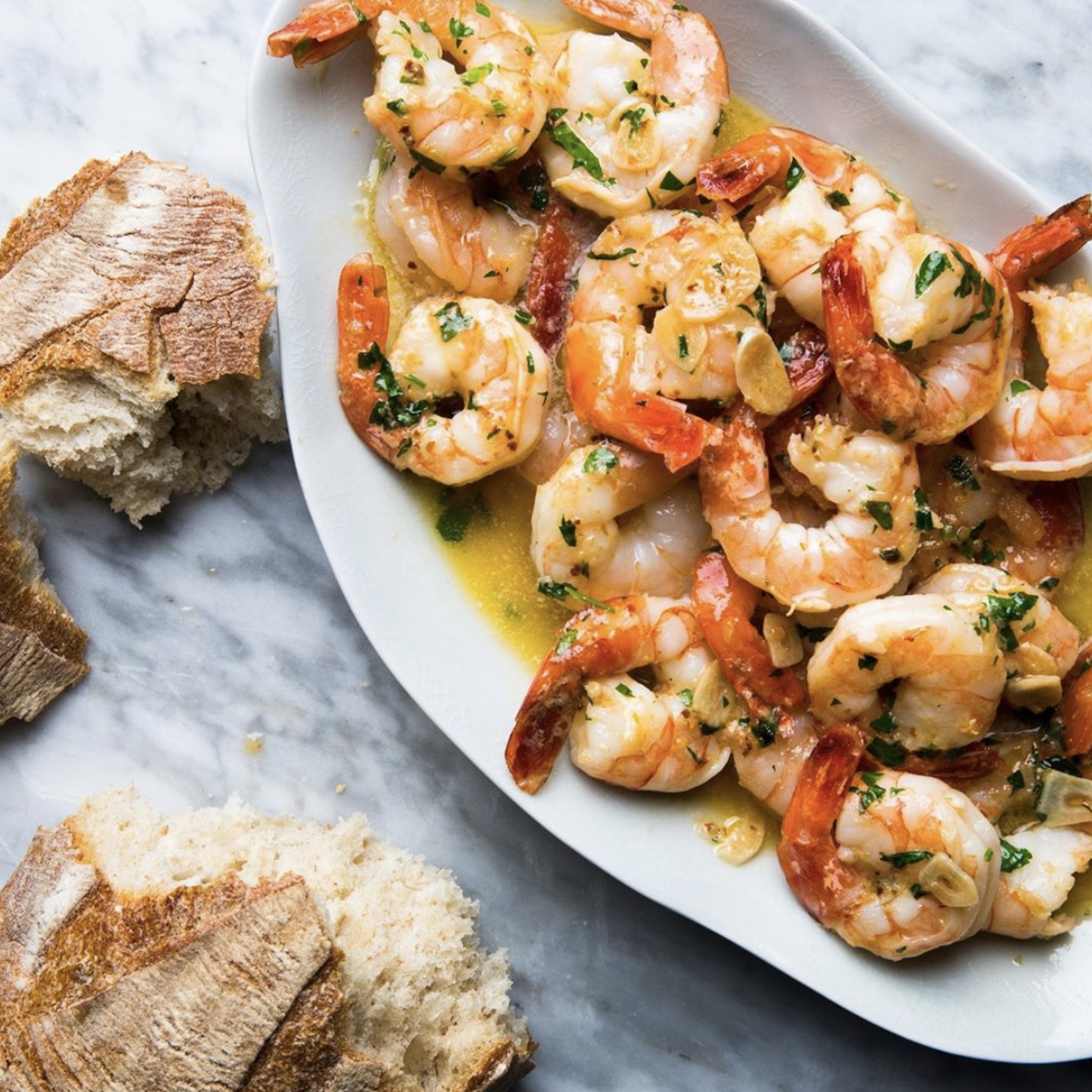 Best paired with our Trebbiano 2019
Impress your guests with this quick and tasty shrimp appetiser. The flavours of chilli and rosemary will dance on the palate whilst you enjoy a beautiful glass spring time wine. Keeping the flavours relatively simple helps to get the best out of your prawns and our wine, or feel free add your favourite sauce to complete the dish.
Ingredients
1/4 cup olive oil
4 cloves garlic
1/4 tsp chili flakes
500 grams medium-sized prawns
2 grapefruit
5 rosemary sprigs
Salt and pepper to taste
Method
Step 1: Strip the rosemary leaves from the stem and chop the leaves.
Step 2: Peel and devein the prawns.
Step 3: Season the prawns with salt and pepper.
Step 4: Toss the prawns in a zip lock bag with rosemary.
Step 5: Add the olive oil, chilli flakes, minced garlic, and grapefruit juice.
Step 6: Marinate for 5 minutes.
Step 7: Grill and cook until the prawns turn opaque, roughly 1-2 minutes each.
Serve on its own, or accompanied with your favourite sauce.
Recipe Inspired by Winosity