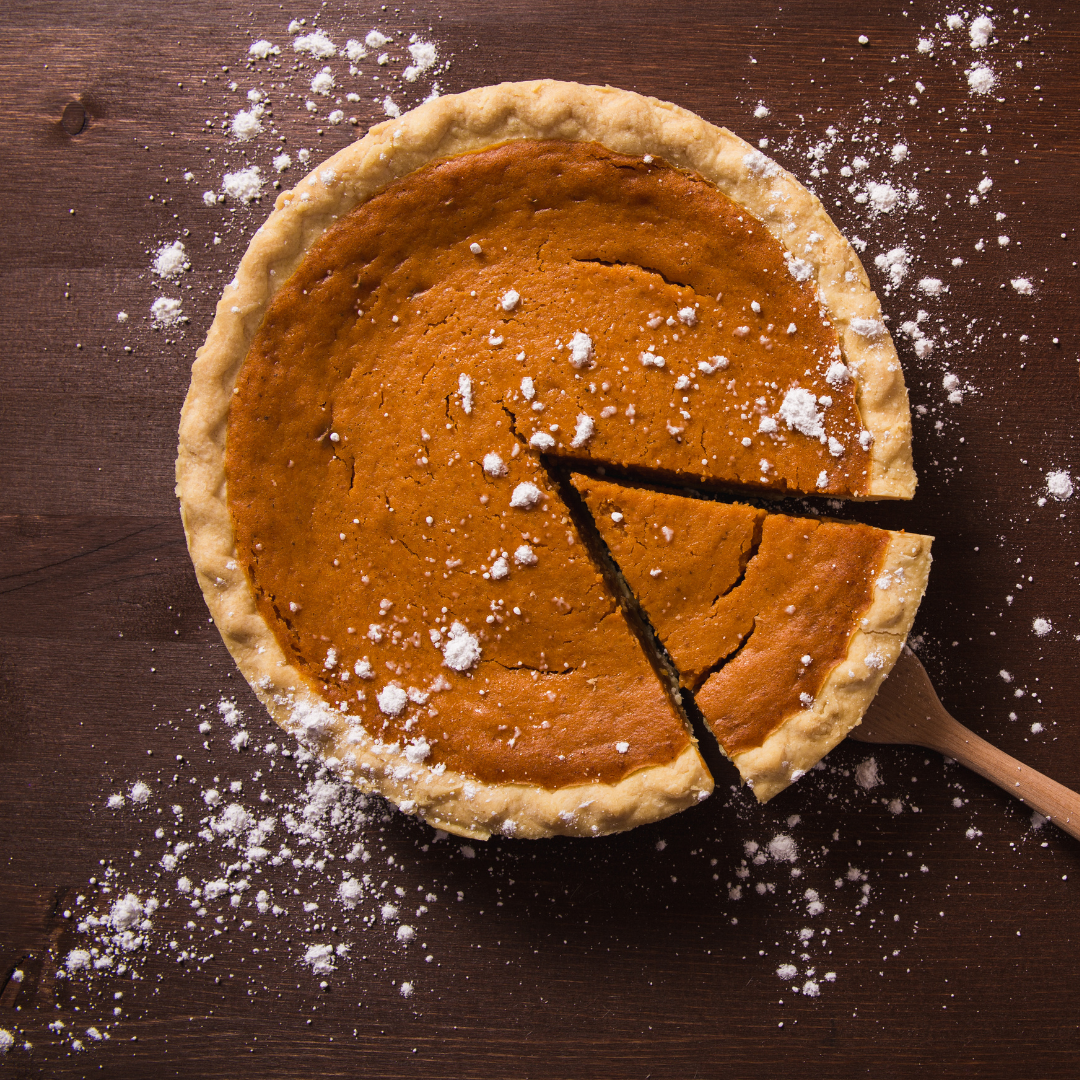 Now that the weather is starting to cool, why not bake yourself this delicious spiced pumpkin pie, crack open a bottle of your favourite Campbells Muscat, sit by the fire and relax. This recipe pairs well with our Muscats as the spiced flavour helps to draw out the raisined sweetness in drink.
INGREDIENTS
450g peeled butternut pumpkin, cut into 2cm pieces
1 tablespoon honey
1 tablespoon treacle or golden syrup
1/3 firmly packed cup (80g) brown sugar
1 teaspoon ground cinnamon, plus extra to serve
1/2 teaspoon each ground nutmeg, ground cloves, ground ginger & allspice
400ml thickened cream, plus extra whipped cream to serve
3 eggs, plus 1 extra yolk
PASTRY
1 1/2 cups (225g) plain flour
1/4 cup (35g) icing sugar, sifted
125g chilled unsalted butter, chopped
1 egg yolk
METHOD
Step 1: For the pastry, place the flour and icing sugar in a food processor and whiz to combine. Add the butter and pulse until the mixture resembles fine breadcrumbs. Add yolk and 2 tablespoons iced water, then whiz until the mixture just comes together. Shape into a ball, then enclose in plastic wrap and chill for 30 minutes.
Step 2:
Meanwhile, preheat the oven to 200°C and line a baking tray with a greased piece of foil.
Step 3:
Arrange pumpkin in a single layer on the baking tray. Drizzle with honey, then cover with foil. Roast for 30-40 minutes until tender. Place in a colander and allow to drain for 15 minutes to remove excess water. Transfer to a cleaned food processor and whiz until smooth. Set pumpkin puree aside to cool completely.
Step 4:
Grease a fluted 23cm x 3cm round loose-bottomed tart pan.
Step 5:
Roll out the pastry on a lightly floured surface to 5mm thick. Line the tart pan with the pastry, trimming the excess, then chill for a further 30 minutes.
Step 6:
Reduce oven to 180°C.
Step 7:
Line the pastry case with baking paper and fill with baking weights or uncooked rice. Bake for 20 minutes, then remove the paper and weights and bake for a further 3 minutes until golden and dry.
Step 8:
Place treacle, sugar, spices and cream in a saucepan over medium heat and bring to just below boiling point. Remove from heat. Beat eggs and extra yolk together, then add the cream mixture, whisking gently to just combine. Whisk in the pumpkin puree.
Step 9:
Pour into the tart case and bake for 30 minutes or until set but with a slight wobble. Cool, then top with whipped cream, dust with cinnamon and serve.
Pour yourself a glass of muscat, put your feet up and enjoy.
Recipe inspired by Taste.com