Bobbie Burns Shiraz 2019 Release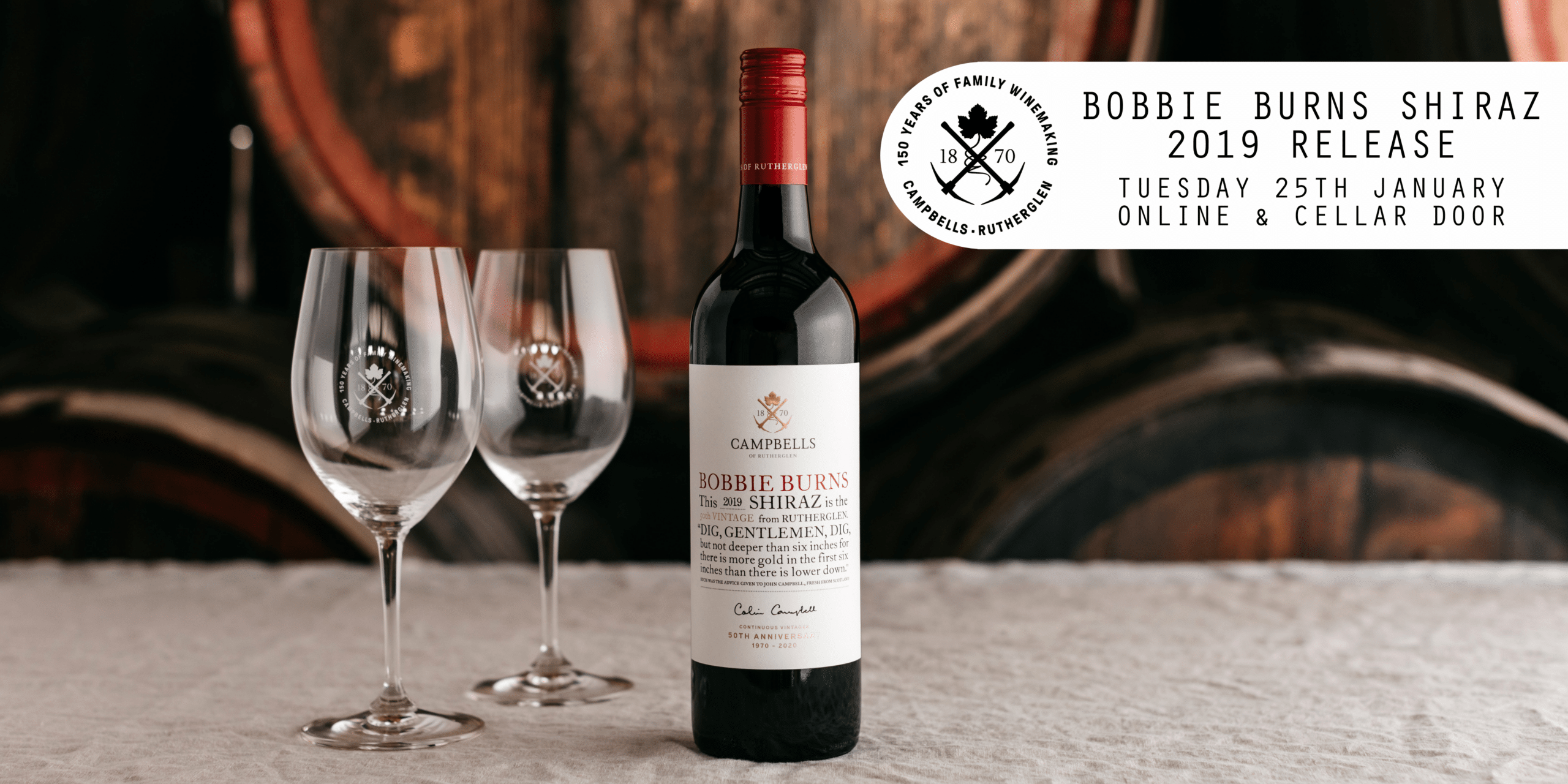 In celebration of the 50th vintage of our Bobbie Burns Shiraz, we are releasing our 2019 vintage at cellar door and online on the birthday of Robert (Bobbie) Burns.
A Rutherglen icon – this wine shows the true power of the Rutherglen shiraz fruit with the tannin structure for longevity. For fifty years now, Bobbie Burns Shiraz has enjoyed a reputation for being of consistently high quality. This 50th vintage is a fine example of the style we seek for our Bobbie Burns Shiraz.
Pencil this date in your calendar – this is a wine you will not want to miss out on!