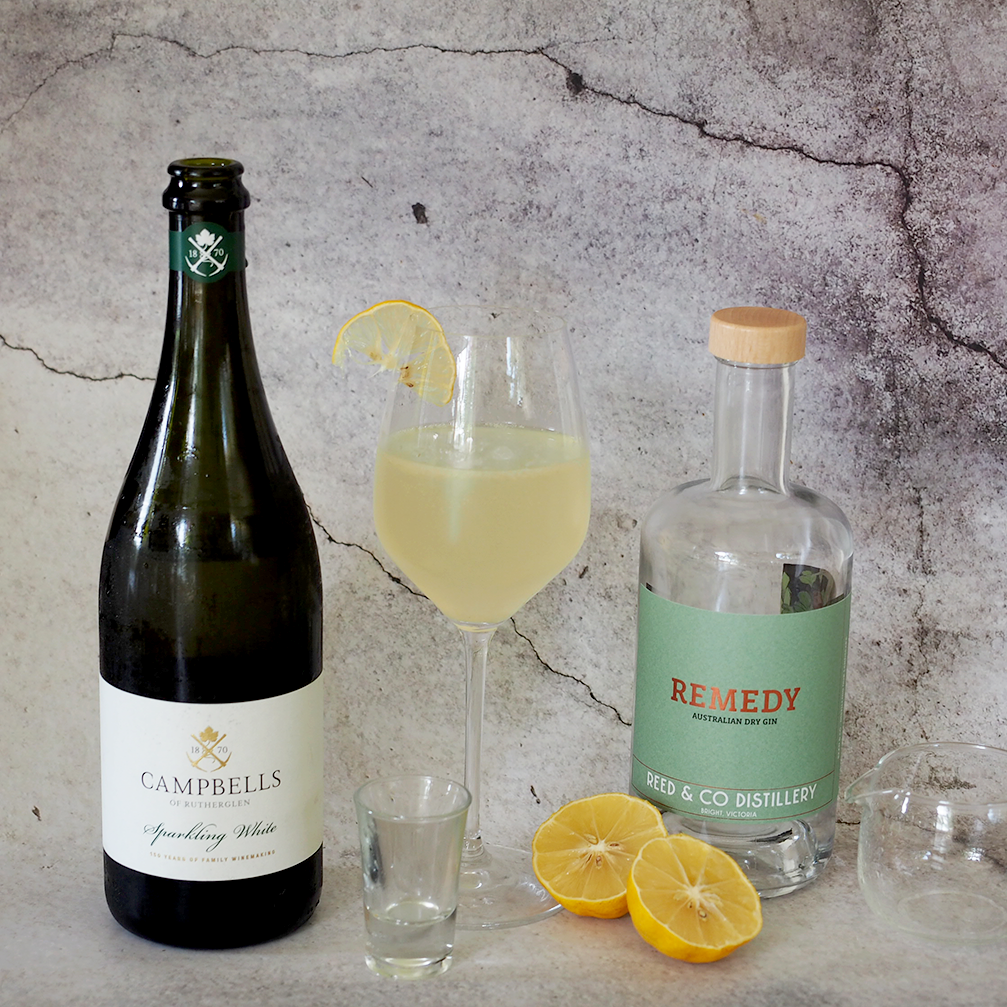 To celebrate the release of our Sparkling White, we thought we'd share with you some of our favourite cocktail recipes – because after all, our Sparkling was made with fun in mind! First up, our twist on the classic French 75…
INGREDIENTS:
METHOD:
Step 1) Pour the lemon juice, sugar syrup and gin into a cocktail shaker then fill up with ice.
Step 2) Shake well then strain into a glass. Top with Campbells Sparkling White, leave to settle (as it will bubble up) then fill up with more Campbells Sparkling White. Swirl gently with a cocktail stirrer then garnish with a strip of lemon zest if you like.