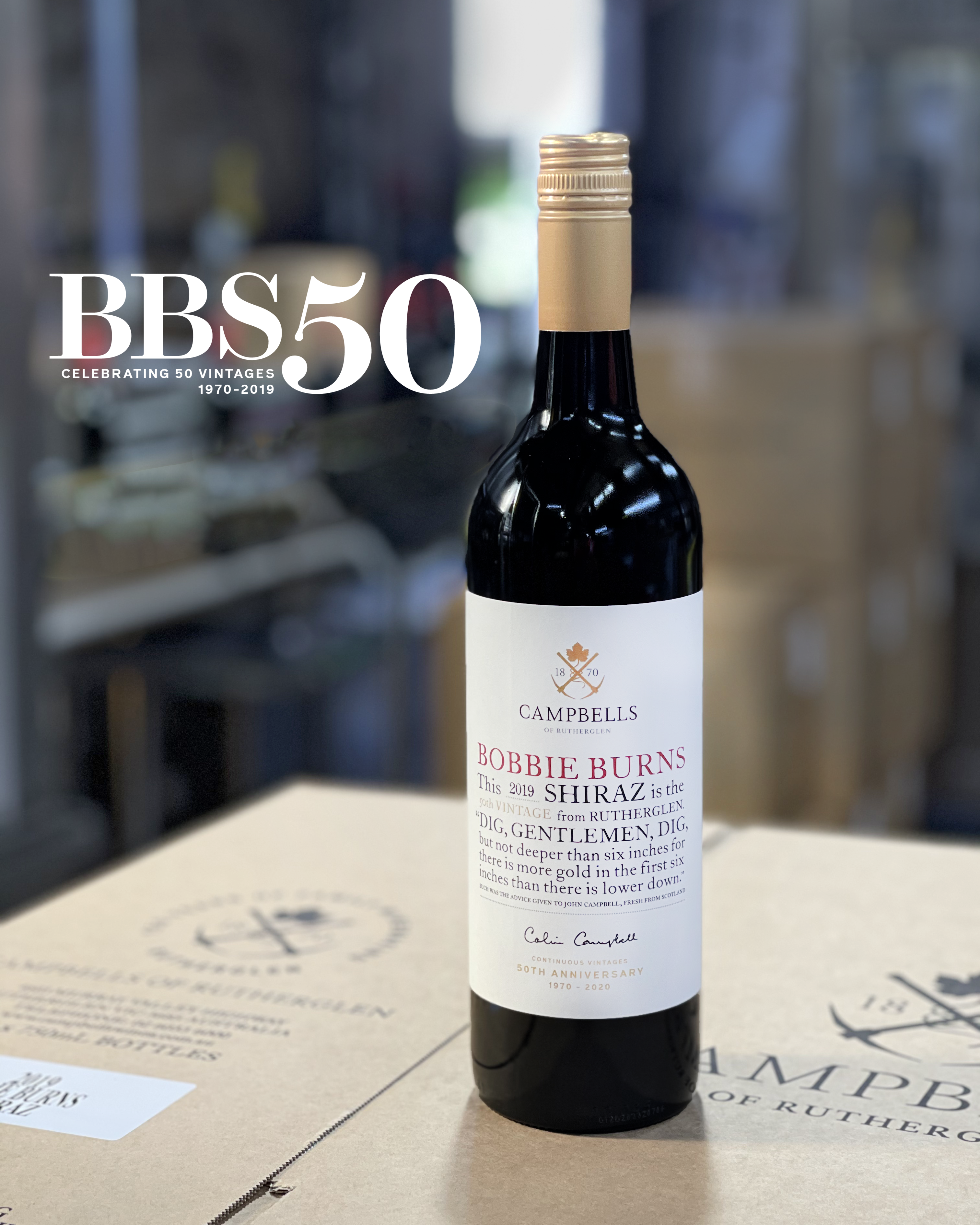 If you've been following closely on our socials, you might have noticed something exciting has been going on… It's time for us to share that our big news is finally here! The Bobbie Burns Shiraz Gold Cap Competition is live!
We have been busy sneaking 12 very special gold caps onto random bottles of our highly anticipated 2019 Bobbie Burns Shiraz! Members who purchase this milestone pre-release vintage, and receive a gold cap within their box will WIN an exciting prize from the Campbells family! Will you be the lucky recipient?
How to win:
– To be eligible to enter, you must purchase a dozen of our pre-release 2019 Bobbie Burns Shiraz, which are available EXCLUSIVELY to our members.
– Purchases can be made online, via email, over the phone or in person at our Cellar Door.
– Once receiving your 2019 Bobbie Burns Shiraz dozen, make sure you check to see if you're one of the lucky 12 boxes with a winning gold cap and card!
– To claim your prize, take a happy snap of you with your gold cap and card and send it through to cellarclub@campbellswines.com.au
– Purchases must be made before 11:59 am AEST on 30/04/2021.
What you'll win:
– $250 worth of wine of your choosing
– Tickets to the Campbells 150th Celebration Dinner event in October
So, if you're not already a member, and you'd like the chance to enter this great competition and find a gold cap for yourself, head to https://www.campbellswines.com.au/cellar-club/ to join our Cellar Club today!