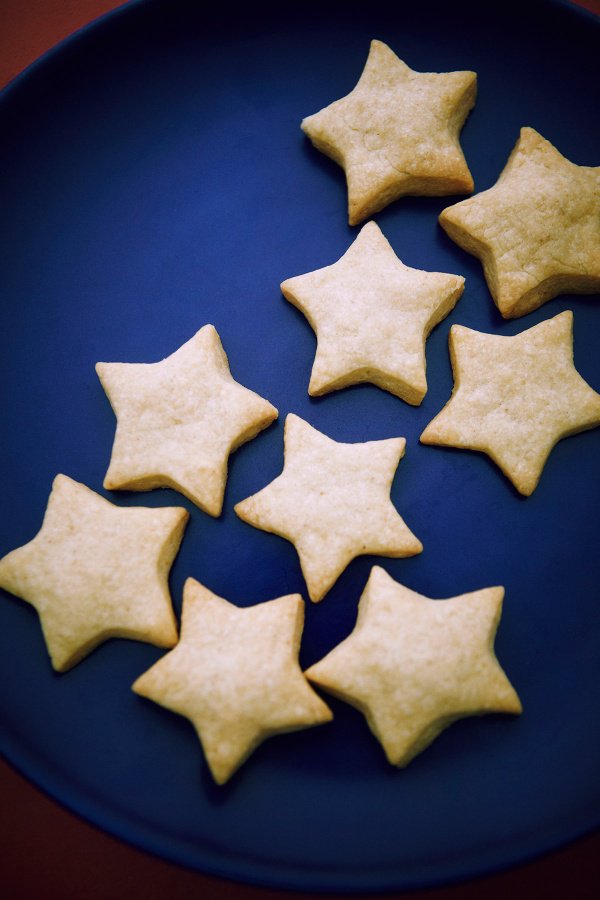 Best Paired with Chardonnay 2018.
When it comes to entertaining at Christmas time, this recipe is Jane's go-to! Perfect savoury bites to enjoy before the main meal and are oh so more-ish! Inspired by the ever-amazing Nigella Lawson, this recipe is definitely one to make this holiday season.
INGREDIENTS:
2 cups of grated smoked cheddar
3 tablespoons soft unsalted butter
2/3 cup plain flour (plus extra for rolling)
1/2 teaspoon baking powder
1/2 teaspoon celery salt
1/2 teaspoon ground ginger
METHOD: 
Step 1: Preheat oven to 180°C
Step 2: Put all ingredients into a food processor and blitz until the dough comes together. Form into two flat discs, wrap in cling film and refrigerate for 15 minutes.
Step 3: Roll out the first disc of dough on a lightly floured surface to about the thickness of a dollar coin and cut your cheese stars with a cookie cutter.
Step 4: Line a flat baking sheet with baking paper and arrange on top, then pop into the oven for 12-15 minutes, by which time the stars will be puffed and golden. Repeat the same process with the second batch of dough.
Step 5: Once the stars are cooked, transfer to a wire rack to cool a little.