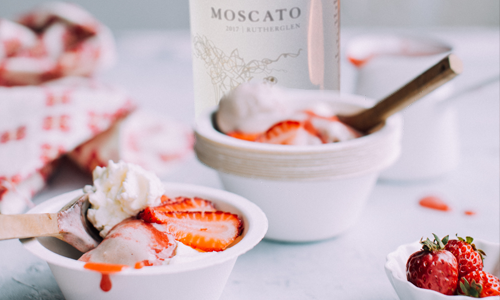 This divine sweet treat is the perfect addition to any summer dessert – and is as easy to make as 1, 2, 3!
INGREDIENTS:
500g medium strawberries, rinsed, hulled and sliced
1/2 bottle (250ml) Moscato
1/2 teaspoon lemon zest
1/2 cup sugar
METHOD: 
Combine all the ingredients in a large airtight container and stir gently. Cover and chill in the refrigerator for 2 hours.
To freeze, simply assemble the ingredients in heavy-duty zip-top bags and freeze for up to 1 year.
Serve with ice cream and enjoy!