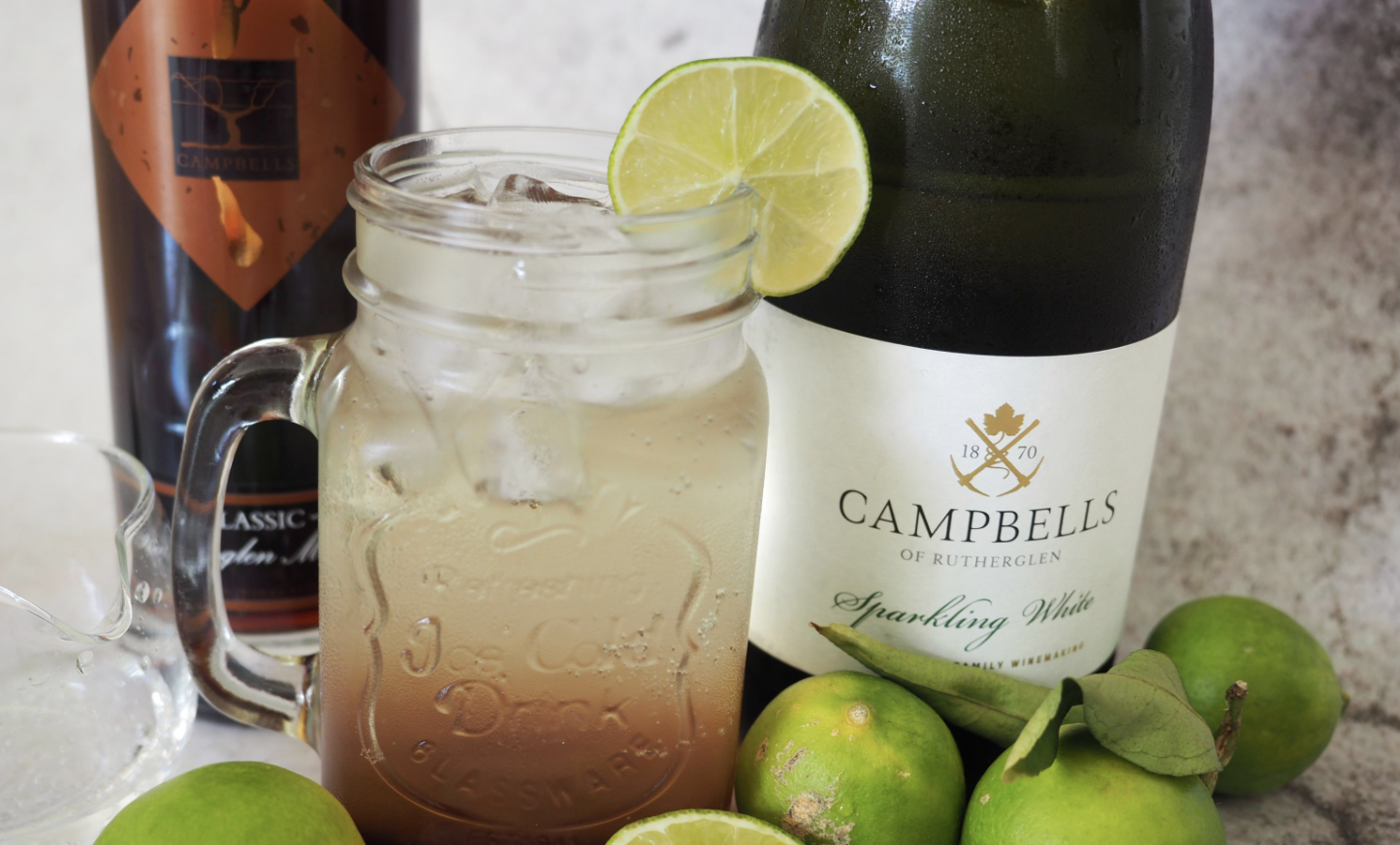 Our new Sparkling White paired with our Classic Rutherglen Muscat? What's not to love? Try this Sparkling Muscat Cooler on a lazy weekend and watch the afternoon roll by… 
INGREDIENTS:
Large ice blocks

30ml Classic Rutherglen Muscat

1 lime for juice and garnish

Tonic Water

Campbells Sparkling White​
METHOD:
Put your ice in a tumbler glass and pour in Rutherglen muscat, squeeze in a slice of lime, then fill with Sparkling White & Tonic Water. Mix together with a straw and garnish with a couple of lime wedges.