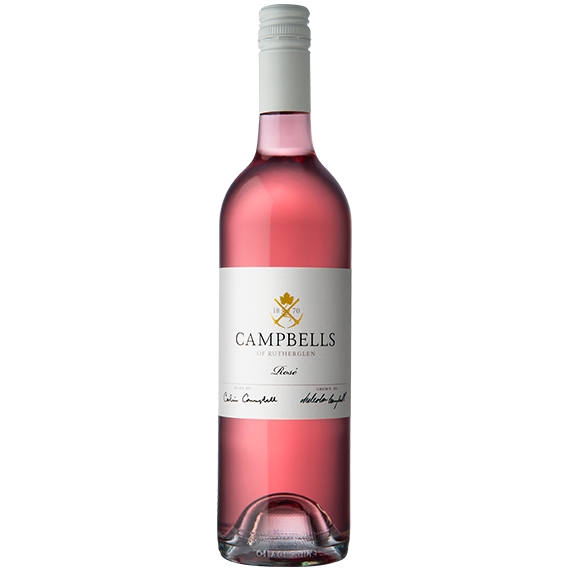 The new release of the Campbells Rose 2018 is now on sale!
Brilliant, delicate, pale salmon pink. A bright, playful and lifted nose that showcases exquisite red berry and hints of strawberries and cream.
This light-bodied wine sings on the palate with notes of fresh raspberries and creamy sherbet, giving way to a long, crisp, fresh fruit finish
The fruit was picked in early March in the early hours of the morning. The grapes were then immediately crushed, de-stemmed and pressed to provide a gorgeous pale pink juice. A slow, cool fermentation then commenced using an aromatic Riesling style yeast reaching dryness in three weeks. The wine remained on lees for a further three weeks. After stabilisation and filtration the wine was bottled in early May, with an anticipated release date in Spring.
The Rosé 2018 is lovely to drink on its own, but also works with a wide range of food and flavours. Served chilled and enjoy now with a zesty prawn salad or an aromatic paella.
Featuring grape varieties from our original Sixties Block and the newly planted Red Varieties block including Caracosa, Cornifesto, Riesling, Semillon, Chenin Blanc, Paverella, Xeres, Roussanne, Melon, Tullilah, Colombard, Pinot St George, Tarango, Amarella, Graciano, Mondeuse, Mourvedre.