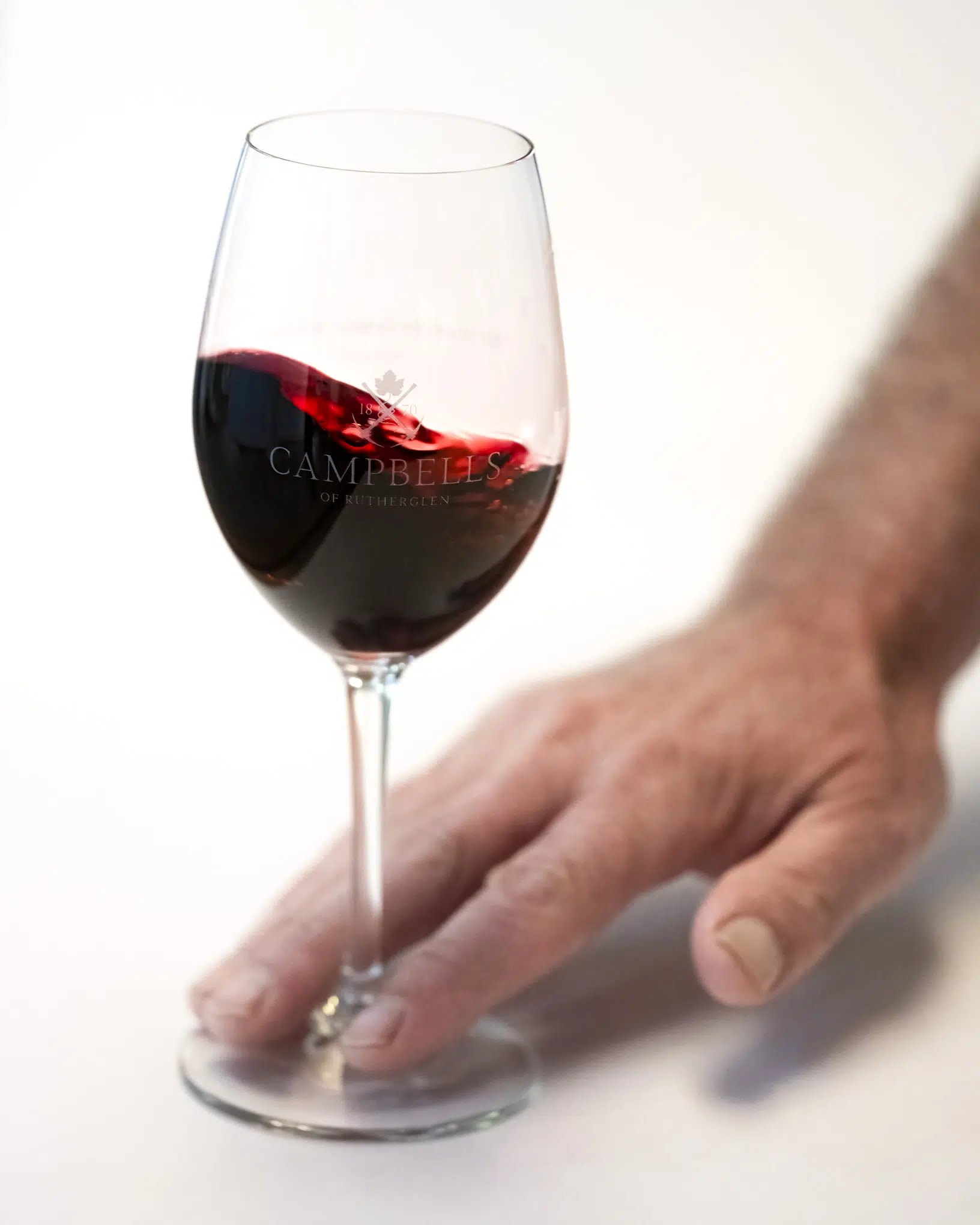 Starting out on your wine journey can seem very daunting!
Words like tannins, finish, length – what do they mean. Let us help demystify the world of wine tasting. Wine tasting should be fun, interesting, and enjoyable. Don't be put off by complicated descriptors. Let's dive in.
Here we will run through the five S's of wine tasting and give you the confidence to walk into any cellar door and feel a little more at ease. Remember, the best way to learn about wine is to drink it.

SEE
Looking at the wine in a glass can offer you a sense of the style and age of the wine. White wines gain colour as they age, while red wines lose colour. In the glass, look at the wine from above, from side to side then tilt the glass to look through it (preferably against a white background). As a rule, colour saturation tends to go hand in hand with flavour intensity.
SWIRL
Give it air! Before taking a sip swirl the wine to release the aromas. If you are new at swirling hold the glass at the base and move it in a circular motion on the bench. Sweeter wines will be denser and leave thick, viscous streaks otherwise known as legs down the inside of the glass.
SMELL
Put your nose into the glass and take a deep sniff. What can you smell? This is known as the nose of the wine. What does the aroma remind you of? Certain fruits or vegetables or herbs and spices. Wine quality can be judged by its bouquet and taste. The bouquet is the total aromatic experience of the wine.
SIP
Take a slightly larger sip than usual and hold the wine in your mouth for 3-5 seconds letting it coat the whole surface. It's now that the complex taste experience and characteristics really start to happen. Can you taste sweetness, fruitiness, saltiness, bitterness, acidity or alcohol? Mouth feel can vary from the texture of milk to the texture of water. Tannins can also contribute to the feel of the wine. Tannins add astringency and complexity to a wine. They can leave you with that dry, almost chalky feeling in your mouth.  They can also be fine, with a soft velvety mouthfeel or more overt and feel much more grippy.
SAVOUR
Does the taste linger? This is where the swallowing comes into play. It can be very different from the taste you get on your palate.  Look for an alcohol taste (there shouldn't be one) and length. This is the length of time the wine taste stays with you. This length of time is called the 'finish" and great wines can linger on the palate.
WINE TASTING TIPS
Take your time
Fill your glass to 1/3 full
Avoid wearing strong perfume or aftershave
Have a budget in mind if you are looking to purchase
Expensive doesn't mean you will necessarily enjoy it more
Ask questions
Keep notes for future reference
Think about the aromas that immediately come to mind
Keep an open mind. Try wines outside of your comfort zone
Most importantly enjoy your experience. Wine is not just an object of pleasure. It's an object of knowledge and the pleasure depends on your knowledge.