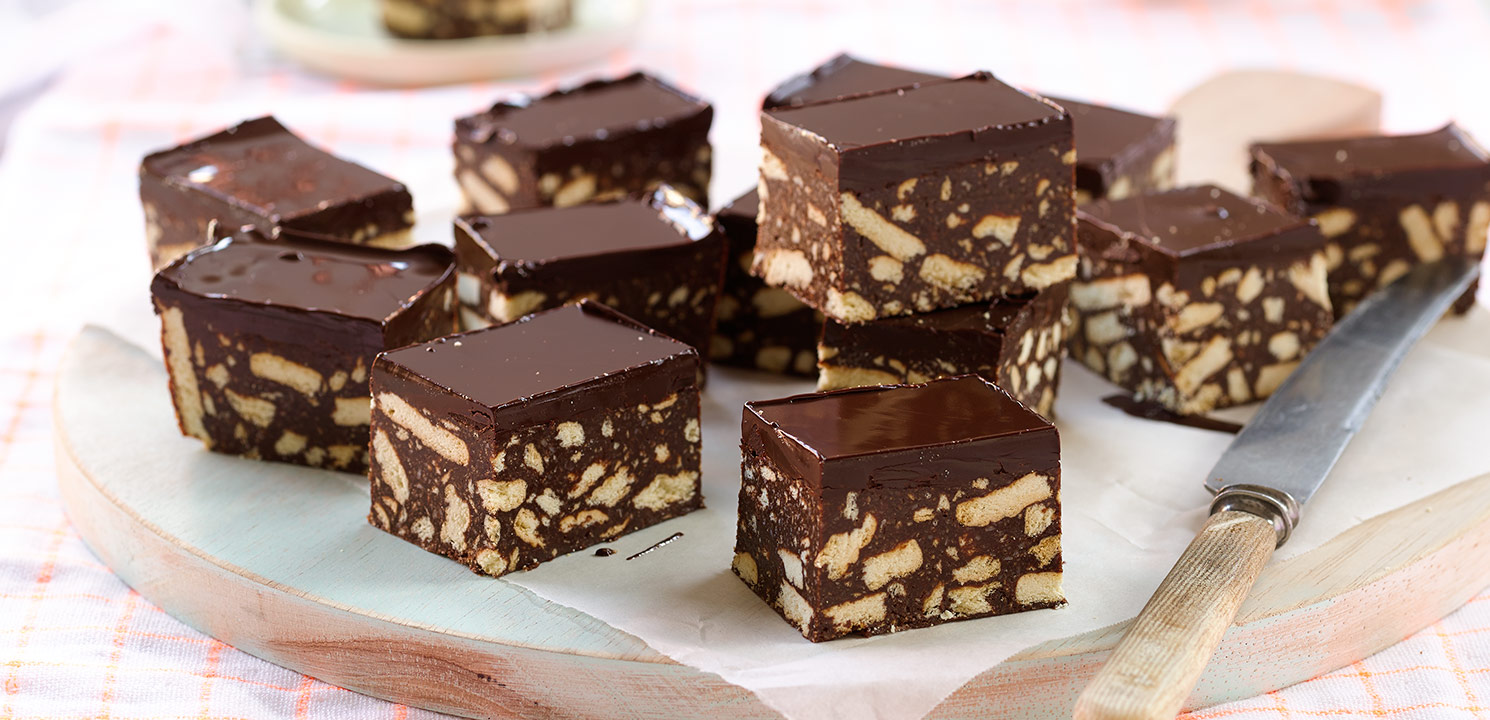 If you had to ask the Campbells Team about one stand-out trait that Colin Campbell possessed, his love of sweets would inevitably pop up. Col's sweet tooth was known far and wide amongst his family and the team. So much so that if a sweet morning tea treat was planned in the office, a few extra morsels would always be lovingly placed on Col's desk to ensure he didn't miss out. Below is one of Col's favourite sweet staff treats from our HR Manager Sue that he loved so much.
SUE'S HEDGEHOG SLICE
INGREDIENTS
250g packet of plain biscuits
1/2 cut finely shredded coconut
1/2 cup walnuts chopped (slithered almonds are great too)
2 tbsp cocoa
150g dark chocolate, chopped (a good quality fruit and nut mix works well)
100g Unsalted Butter, chopped
395g can condensed milk
CHOCOLATE TOPPING
200g dark chocolate, chopped
50g Unsalted Butter, chopped
METHOD
Step 1) Line the base and sides of a slice tin with baking paper and set aside.
Step 2) In a small saucepan, heat the dark chocolate, butter and condensed milk over a low heat for 5 minutes or until the mixture has melted. Set aside for a few minutes to cool.
Step 3) Meanwhile, place the biscuits into a zip lock bag, and push out all the air before sealing. Use the end of a rolling pin to carefully crush the biscuits. Place the broken biscuits in a large bowl and add the coconut, walnuts and cocoa.
Step 4) Pour the melted chocolate mixture into the dry ingredients, and mix well until everything has combined.
Step 5) Press firmly into the prepared tin with the back of a wooden spoon, and refrigerate for 30 minutes or until firm.
CHOCOLATE TOPPING
Step 1) Place the butter and chocolate in a heatproof bowl over a saucepan of simmering water. Stir regularly for 5-8 minutes or until the chocolate and butter have melted and combined.
Step 2) Pour the chocolate mixture over the hedgehog, and transfer into the fridge for 1 hour or until completely set. Cut the hedgehog into squares and serve. Store in an airtight container in the fridge.