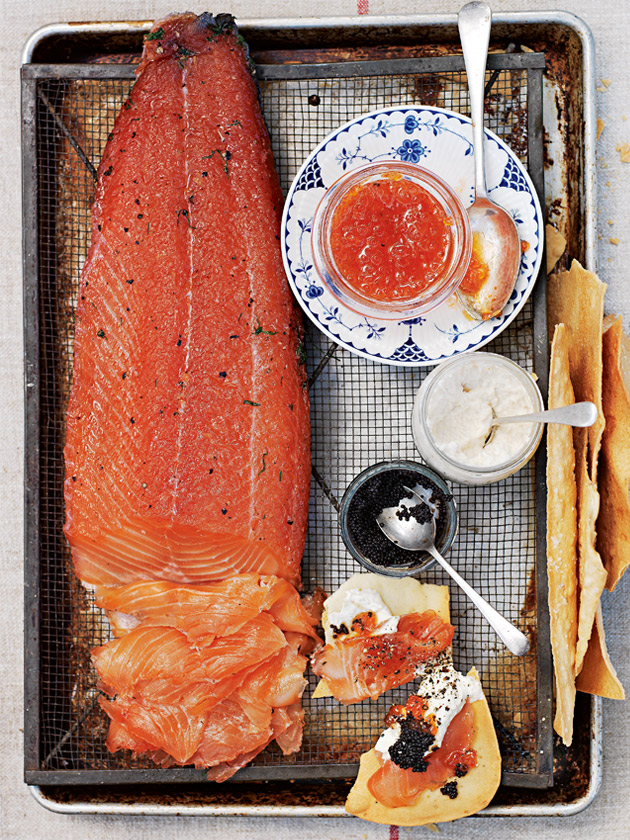 Best Paired with Rosé 2018. 
This Donna Hay inspired recipe is one of Suse's favourites to bring out at Christmas time. It's the perfect addition to any summer-time antipasto platter and pairs beautiful with our new release Rosé 2018.
INGREDIENTS:
1kg rock salt
2 cups white sugar
1 tablespoon peppercorns
2 tablespoons juniper berries
1 1/2 cups dill leaves
2 table spoons lemon rind
1/2 cup vodka
large salmon fillet
salmon roe, black caviar and lavosh to serve
METHOD: 
Place the salt, sugar, peppercorns, juniper berries, dill, lemon rind, and vodka in a large bowl and mix to combine. Place a large sheet of plastic wrap on a clean work surface. Spread with half the salt mixture and top with
the salmon, skin-side down. Cover with remaining salt mixture, wrap tightly in plastic wrap and place in a deep-sided oven tray. Top with a smaller oven tray and weigh down with heavy objects. Refrigerate for 48 hours. Unwrap, slice and serve with roe and caviar on lavosh.