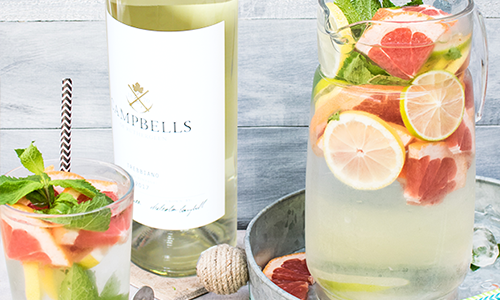 With summer just around the corner, we're getting into the swing of things with this terrific Trebbiano punch!
INGREDIENTS:
1 bottle of Campbells Trebbiano
30ml of lemon juice
500ml of apple juice
500ml of tonic water
a mix of seasonal citrus fruits (we used grapefruits, lemon and lime)
mint
ice
METHOD: 
In a pitcher place ice, Trebbiano, lemon juice, apple juice, tonic water and sliced citrus. Give the pitcher a big stir and add mint. Serve and enjoy!