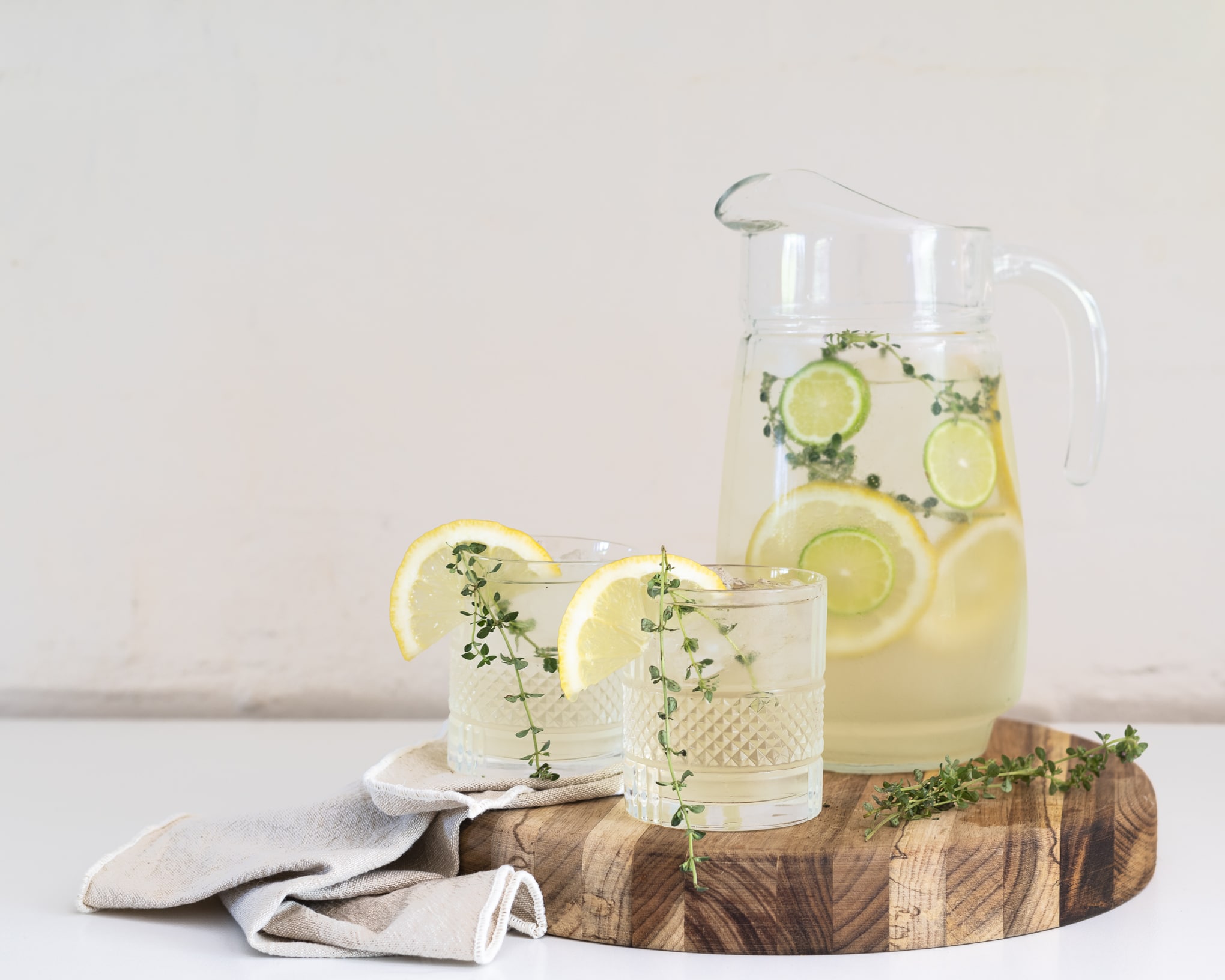 30 ml gin
100 ml GG&T
15 ml thyme syrup (recipe below)
10 ml lemon juice
Sparkling mineral water
Garnish: sprig of thyme
Build all ingredients except sparkling water and thyme sprig in glass, mix together. Add lots of ice then top up with sparkling mineral water, muddle and add thyme garnish.
THYME SYRUP
Bunch of thyme
1 cup of sugar
3/4 cup water
Add all ingredients together and stir, simmer for 20-30 mins.
Take off heat and stir gently, once cooled pour through a sifter into container. Can be kept up to four weeks.