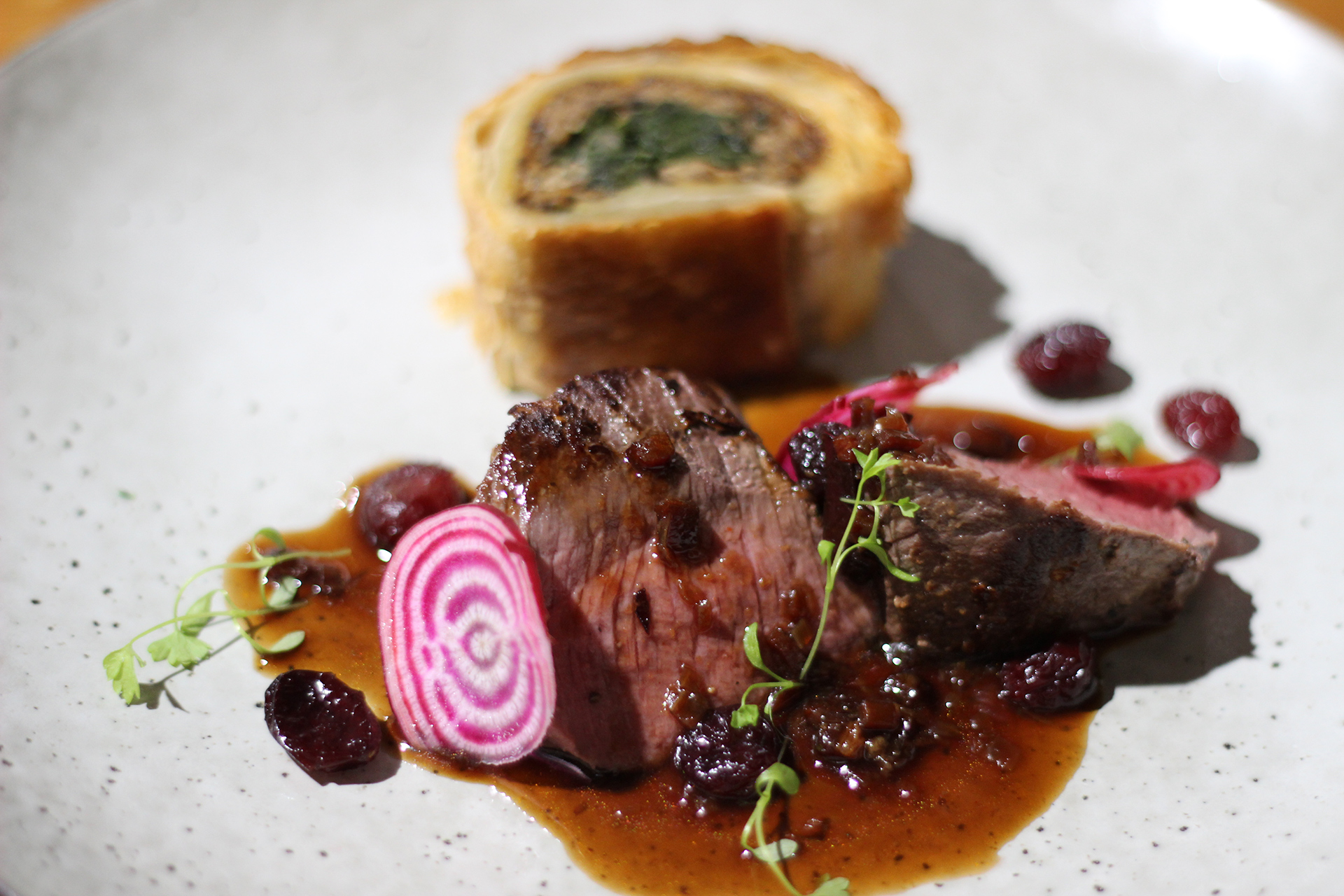 This delicious recipe was on the menu at our Riedel Sparkles in Spring Dinner held at the winery in November.  The recipe has been supplied to us by Matt Miller and Douglas Elder, who together catered for the Riedel Dinner.  For further information, visit www.milkinkitchen.com.au
Pickled Cranberries
Make a pickle solution from six parts water, four parts vinegar & two parts sugar.
Pour boiling water over either dried or canned cranberries and leave to sit for 10 minutes before draining and placing in the pickle solution.
Ideally leave overnight.  The cranberries can be kept for several months in the pickling solution in the fridge.
Bacon Jam
1 large onion, diced
1 clove of garlic, minced
1kg of smoked streaky bacon, cooked but not with colour
125g brown sugar
½ teaspoon ground coriander
½ star anise, ground
½ tablespoon smoked paprika
½ tablespoon tomato paste
½ tablespoon white vinegar
½ a thumb of ginger, minced
Sweat onion & garlic until soft, add cooked bacon and all other ingredients. Cook until sticky. Skim off excess fat if desired.  The Jam will last for a month in a jar in the fridge.
Spinach & Mushroom Wellington
Roast 1kg of mushrooms with a few tablespoons of butter in the oven. Blitz roasted mushrooms in a food processor until a fine texture and season to taste.
Blanch 1kg of spinach and refresh in ice cold water.  Place spinach out in paper towel and ring out the excess water.  Ensure it spinach is as dry as possible.
Roll out puff pastry (we recommend Carême Pastry if you don't want to make your own), lay down spinach, top with mushroom and roll. Bake at 180◦C until golden brown.
Portion Venison Loin to your ideal serving size, cryovac & sous vide at 54◦C for 2 hours. Sear in a pan with butter & thyme until cooked to your liking.
Deglaze the pan with red wine (preferably Campbells Cabernets), reduce to a syrup before adding a tablespoon of the bacon jam.  Season to taste.
Serve with a slice of Spinach & Mushroom Wellington, a few pickled cranberries, bacon jam jus & shaved target beetroot.