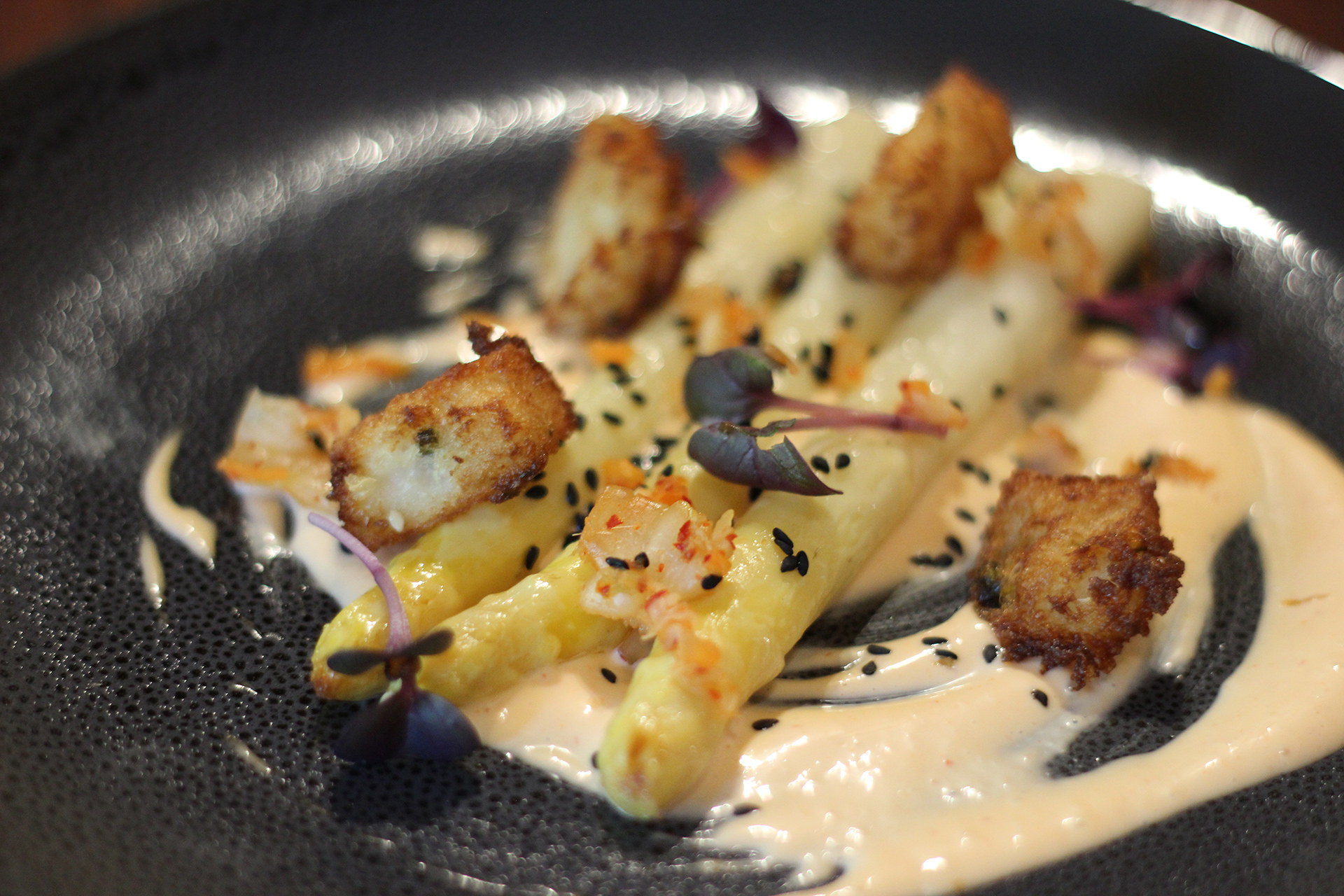 This delicious recipe was on the menu at our Riedel Sparkles in Spring Dinner held at the winery in November. The recipe has been supplied to us by Matt Miller and Douglas Elder, who together catered for the Riedel Dinner. For further information, visit www.milkinkitchen.com.au
Salt Cod and Turnip Fritter
Ingredients
1 Chinese turnip/daikon radish, grated
1 to 1 1/2 cups water
2 tablespoons vegetable oil
1 eschalot, chopped
1 1/4 cup rice flour
1 tablespoon corn flour
½ teaspoon salt
½ teaspoon sugar
white pepper, to taste
Method
Grate the turnip. Add grated turnip and 1 cup water to a wok or large pan and bring to a simmer. Simmer for about 10 minutes, stirring occasionally so the turnip does not brown. The turnip will produce liquid, some of which will evaporate. You will have liquid left in the pan with the radish but don't worry about measuring it. Scoop the cooked turnip into a large mixing bowl to cool. Next, pour the remaining liquid into a measuring cup and fill the rest with water until you have 1 cup of liquid and pour it back in with the cooked turnip.
Heat your pan over medium heat and add two tablespoons oil. Stir in the chopped scallion and remove from the heat to cool.
Add rice flour, corn flour, salt, sugar, and white pepper to the mixing bowl with the radish and cooking liquid.
Mix well until the dry ingredients are well-incorporated.
Give the batter a final stir and pour it into a well-oiled loaf pan. Place the pan into a steamer with plenty of water and steam over medium-high heat for 50 minutes.
Remove the pan from the steamer and let your turnip cake set for about 30 minutes. Once cooled, loosen the sides with a spatula and turn it out onto a cutting board. It should come out quite easily.
Use a sharp knife dipped in water to slice ½-inch thick pieces. Add a couple tablespoons oil to a non-stick or seasoned cast iron pan over medium-low heat. Fry the cakes on both sides until golden and crispy.
Kimchi Mayo
Ingredients
100g Kimchi (store-bought)
300g Japanese Mayonnaise (Kewpie)
Method
Mix ingredients and leave refrigerated for 24hours to develop flavour.
Sesame Dressing
Ingredients
¼ cup white vinegar
¼ cup caster sugar
1tbs soy sauce
2tsp sesame oil
½ cup olive oil
Method
Place all ingredients in a jar and shake well.
To assemble
Steam Asparagus spears, and place atop a smear of Kimchi Mayo. Scatter Salt Cod and Turnip fillers and drizzle with Sesame dressing.