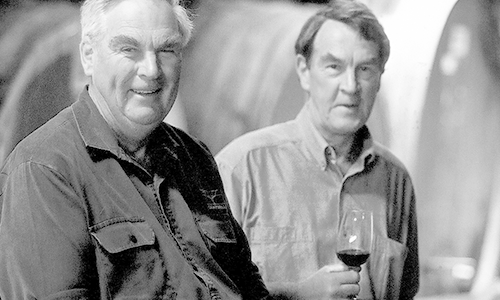 At Campbells, we're lucky to have 147 years of cumulative winemaking experience under our belts. The 'dream team' Colin and Malcolm have been custodians of the winery since the mid-late 60's and have an extreme wealth of knowledge between them. Imparted into the wines you all know and love, but also transferred to the fifth generation of Campbells, this knowledge and understanding is something we always like to share with our Cellar Club Members. So, in order to impart some of this time-old winemaking wisdom, we thought we'd ask our members to submit some of their questions to be answered!
So, if there's something you've wanted to ask Col or Malc over the years, but haven't had the chance, now is the time! Here's how it works:
Submit your questions via email to sales@campbellswines.com.au or via our Facebook page.
We'll pass on those questions to Col and Malc to be answered.
They'll reply to you with the answer to your question. We'll also feature the answers in future editions of the Cellar Club News.
We can't wait to see what you ask!