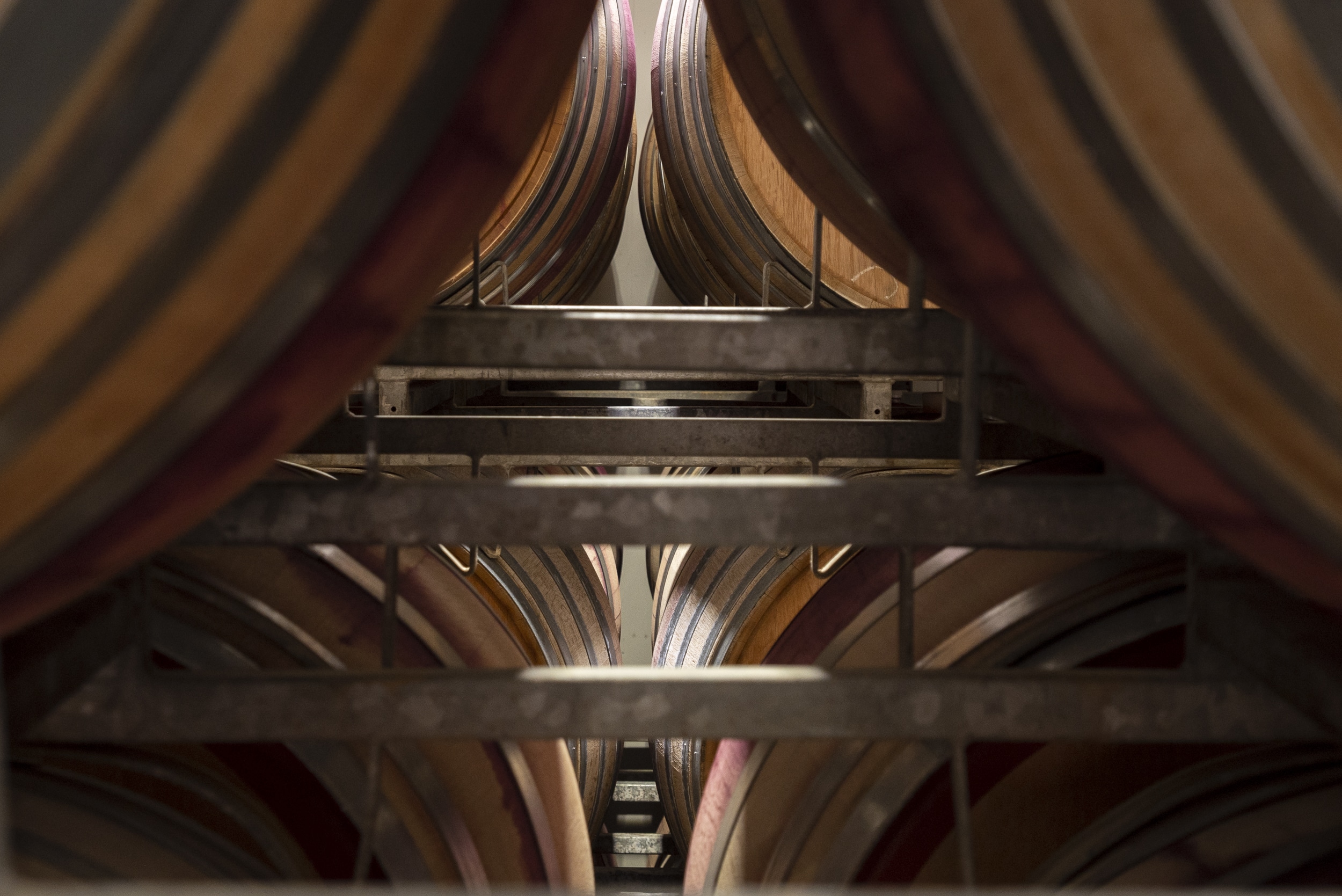 Barrels are an integral part of Campbells winemaking.
In our cellar we currently have approximately 250 barrels in use for our table wines. 220 of these house our red varietals, with the remaining 30 containing our whites.
Each year new barrels are selected by our winemakers to fit the styles of wines they are looking to produce. Each cooper or tonnellerie (barrel maker) has their own signature style delivering unique flavours to suit different varieties and winemaking styles. We purchase from several French coopers and one Australian cooper who uses both French and American oak. Our oak choice is based on a number of factors including the forest of origin, the preparation of the dried oak, toasting temperature and time and our previous experience of matching our wine style with the cooper's signature characteristics.
The first year of use when the oak has the greatest impact on the wines, we tend to fill with our Limited Release Chardonnay, Brothers Shiraz, The Sixties Block and Bobbie Burns Shiraz. We then use these same barrels again on later vintages. This is where barrel hygiene is paramount. After emptying, they are cleaned using hot water and steam before being re-used.
Both American oak and French oak contribute aromas, flavours and texture to a wine. French oak is much tighter grained and less dense than its American oak counterpart. As such French oak imparts more subtle flavours and firmer, silkier tannins. French oak flavours are generally found to be more savoury, leaning towards wine descriptors including cedar, tobacco and cashew nut.
American oak tends to impart more obvious, stronger and sweeter aromas and flavours. Common descriptors for American oak include vanilla, coconut, and sweet spice. As American oak is denser, it can be sawn instead of hand-split, this means it is less labour intensive and is why American oak barrels are usually more affordable than French oak.
Generally speaking, French oak puncheons (475L) are our barrel of choice for finer integration of characters. The first 5 years of use are when the barrels impart flavour, texture, and aroma to a wine. After this time, they are used as a neutral vessel. Older barrels then get used for our fortified shiraz, Topaque and Muscats, where the higher alcohol extracts a little more character from the barrel. As long as we keep wine in the barrels, the wood is hydrated, which maintains natural tension against the steel hoops, so they remain liquid tight and have an extended lifespan.
Culled barrels can become a feature in our cellar door or at events, and they also make great flowerpots as seen in our gardens!