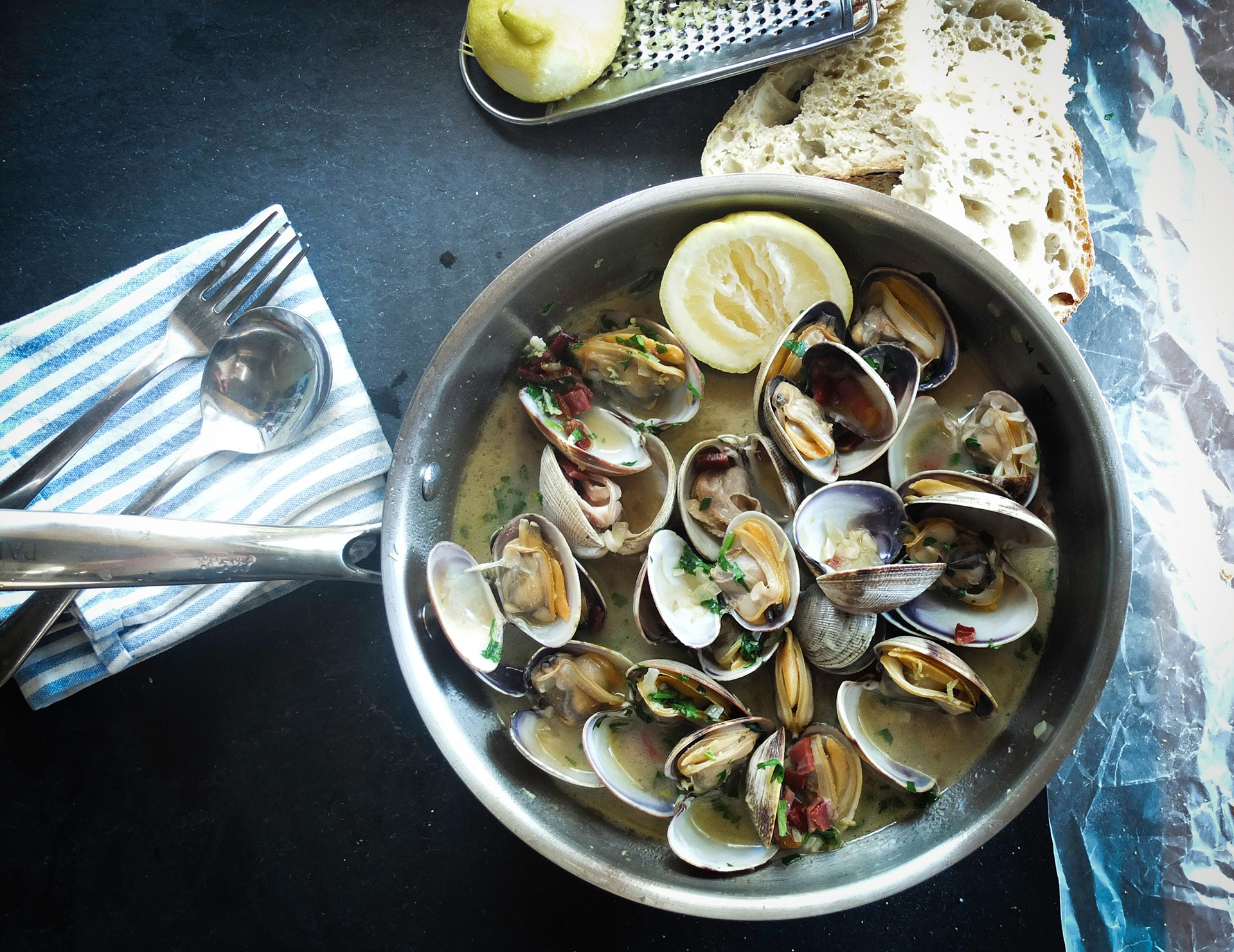 Ingredients
1kg pipis (or mussels if you can't source pipis)
100g butter
3 cloves garlic, peeled and crushed
2 tablespoons baby capers, drained
200g bacon, chopped
zest and juice of a lemon
freshly ground black pepper
2 tablespoons chopped parsley
1 tablespoon chopped tarragon
Method
Step 1) Fry off the bacon until golden. Remove from pan. Place butter in a small saucepan over a medium low heat until melted. Add garlic and capers and cook gently for 5 minutes or until capers start to soften and fall apart. Remove from heat, allow to cool slightly before adding lemon juice and pepper.
Step 2) Rinse your pipis to remove as much of the salt water taste as possible.
Step 3) Preheat barbecue to high.
Step 4) Place pipis straight onto the grill or grill plate and cook for 3-4 minutes or until shells open. Using long tongs, quickly remove the open ones, to prevent over cooking and place in a large mixing bowl.
Step 5) To finish, pour over the butter sauce and add zest, bacon, parsley and tarragon, tossing together until well coated.
Matching Wine…
Chardonnay 2017 Limited Release
Lifted palate with hints of sweet peachy fruit and limey fresh acidity. Subtle barrel fermentation provides complexity and a dry, creamy texture on the finish. Slightly more restrained and elegant than previous vintages, this wine is perfectly integrated for enjoyment now or reward yourself with further cellaring of up to 5 years.