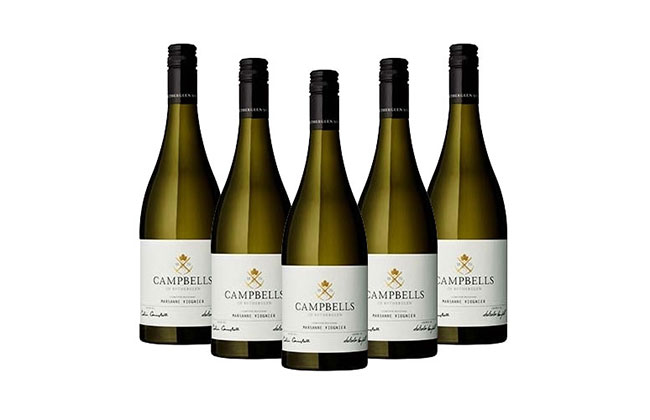 Originating from the Rhône Valley in Southern France, Rhône grape varieties have always performed well in Rutherglen as they are well suited to our climate.
In fact, here in Rutherglen we have an added advantage as our dry climate enables the fruit flavours to really develop without the risk of disease or damaged fruit, which can occur in wet vintage conditions. This enables us to produce wines with fuller fruit flavours than those typically produced in the Rhône.
The merits of blends have been discussed over the years and here at Campbells we enjoy experimenting with single varieties to create a wine that highlights the unique characteristics of each grape.
This is true in our marsanne viognier blend whereby marsanne brings a crisp acidity to the wine, viognier contributes to the intense stone fruit flavours, and the small percentage of roussanne provide texture to the wine. Our Limited Release Marsanne Viognier 2015 is a fine example of a classic Rhône blend that delivers a full spectrum of flavours and texture all in harmonious balance.
Enjoy a young marsanne viognier with seafood or subtle flavoured white meats such as chicken.
The aged blend pairs well with veal, roast chicken or fuller flavoured seafood dishes.
For tasting notes or to purchase the Campbells Marsanne Viognier 2015 click here.