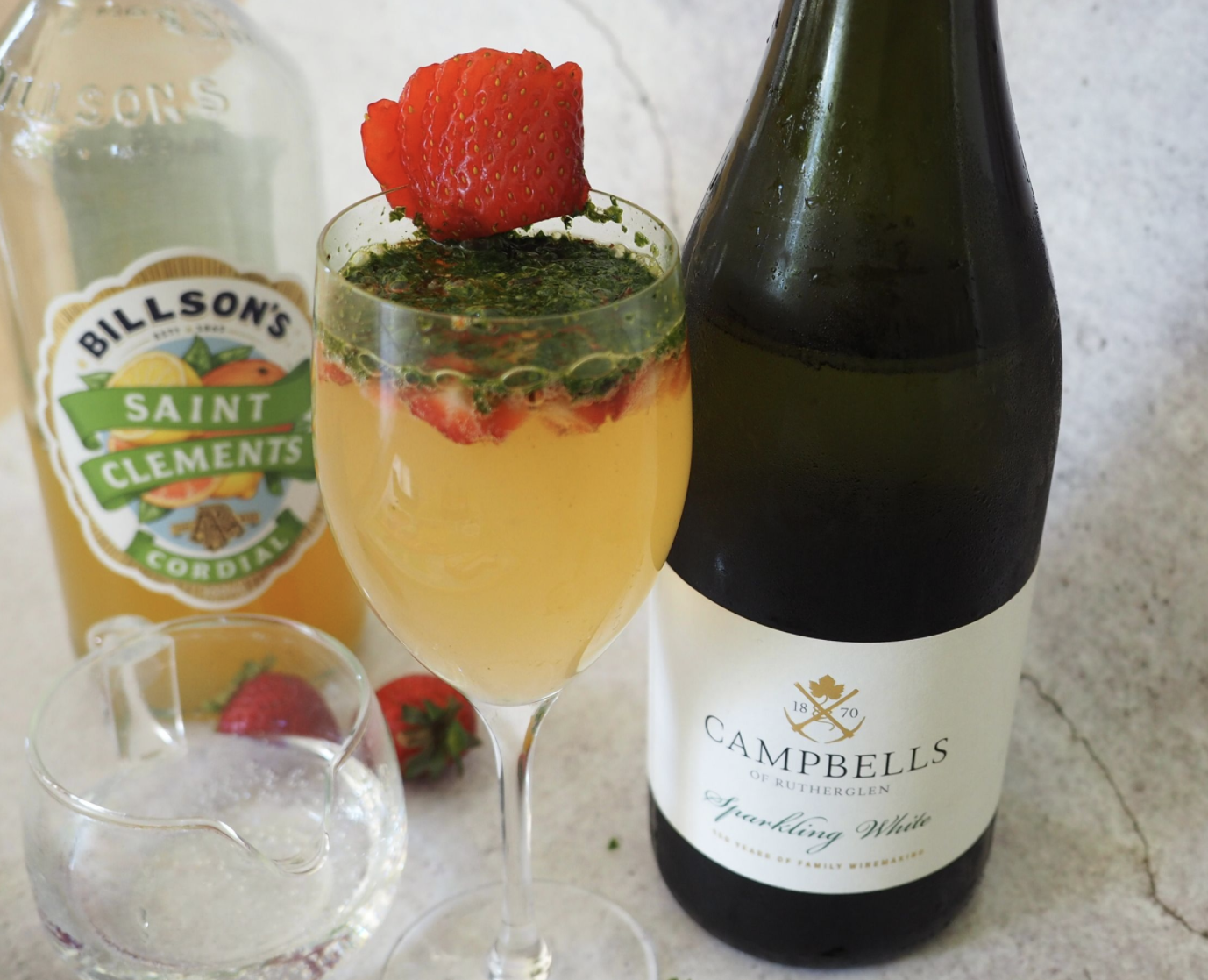 As the last instalment in our Sparkling White cocktail series, we wanted to keep things fun and fruity! Here's a saintly little number, using Billson's Saint Clements Cordial, mixed with fresh strawberries & mint. That, coupled with incredibly unique Sparkling White – you've got a recipe for success!
INGREDIENTS:
Chopped Strawberries

30ml Billson's St Clements Cordial

60ml Tonic Water

Chopped Mint

Campbells Sparkling White​
METHOD:
Place chopped strawberries in the bottom of your glass. Put in 30 mls of

Billson's St Clements Cordial, followed by 60ml of Tonic Water. Top with

Campbells Sparkling White​ and chopped mint. Mix and enjoy!