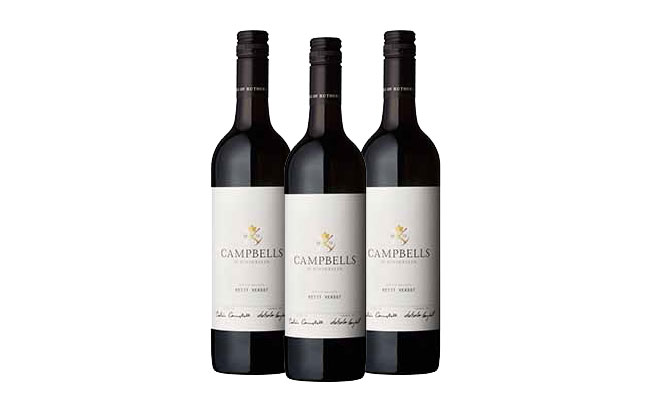 Historically produced in France's grape growing Bordeaux region the name is descriptive of the characteristics of this sometimes lesser known grape. "Petit" indicates the size of the smaller berries, and, as the latest ripening of all the red Bordeaux varieties, "verdot" roughly translates as "green one".
Unlike its original home in the south west of France, warm and generally dry regions such as Rutherglen with consistent, extended growing conditions give the grape a chance to fully ripen. The sunny days and extended summers experienced in Rutherglen enable full and complete ripening of petit verdot resulting in intensely coloured wines with a fragrant style and a full spectrum of ripe dark fruits.
The deep colour, enticing fragrant nose, rich flavours and soft tannins provide a 'cuddly' wine ideal for the cooler months. Enjoy a bottle today with a roasted rack of lamb or venison with juniper berries and petit verdot jus!
For more tasting notes and info, or to purchase your Petit Verdot 2013 click here.