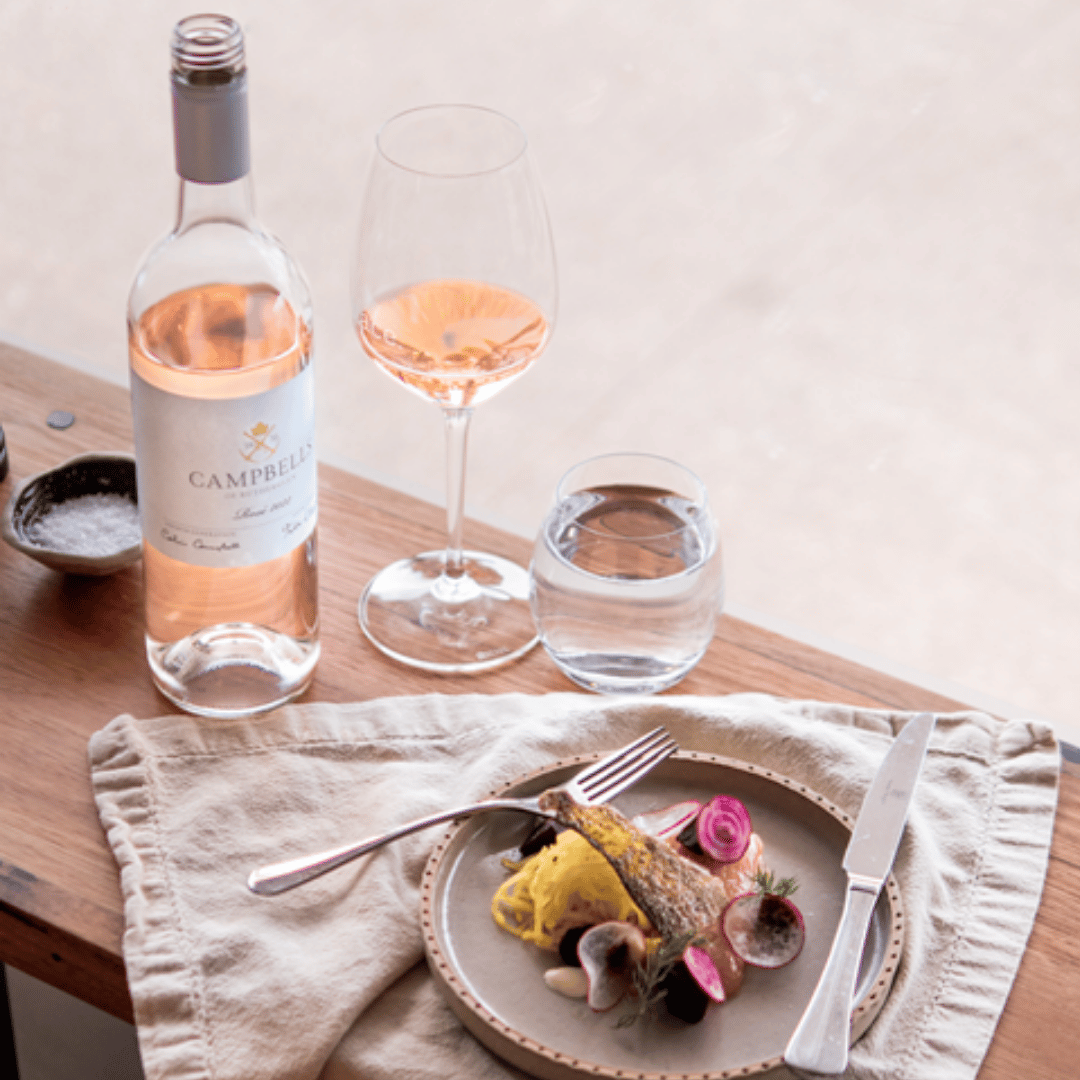 ROSE 2022
We are enjoying the evolution of our Rosè and are so fortunate to have a vast range of varieties to choose from for our unique blend. Our white and red varieties block was planted in the 60s and has served as both a trial and a nursery block. From this we select the varieties performing well, depending on the season, in addition to a little Malbec and Shiraz. Flush with just ripe strawberry notes with a vibrant yet creamy texture to balance the delicate acidity, our Rosè is the perfect Spring afternoon drop without needing anything fancy, perhaps some sea salt chips or a slice of Pate de Campagne. Delicious!
MALBEC 2021
The new 2021 release of our Malbec will be the first with fruit from our expanded Malbec plantings in Silverburn, alongside fruit from our original block planted in the early 80s. In 2015, the vineyard team took cuttings off our original block to be propagated for the new planting. 2017 saw these transplanted
into an adjacent block which gave us a further 4 acres (10 rows) of Malbec vines, and our first fruit was taken in 2019. The two portions were picked in mid-March and co-fermented for the best integration of character before maturing in older French oak puncheons for 15 months. The resulting wine incorporates the freshness of young vine fruit together with depth from the old vines. For the ultimate experience, pair a glass of Malbec with a barbecued rack of lamb and a Greek salad. Happy sipping!